Homeland
The Complete Third Season
Blu-ray

January 12, 2015; 6:56pm PST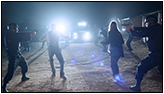 The third season of Homeland is going to shake your logic tree and take you for one hek of a ride. New twists and plots are what it's all about, and be prepared to dedicate a few nights exclusively for this season.
Homeland: The Complete Third Season

The Strain
The Complete First Season
Blu-ray


December 28, 2014; 8:07am PST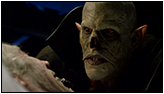 Guillermo del Toro and Chuck Hogan have teamed up to present the first season of The Strain. A virus takes over a 767 jet and mysteriously lands intact, but all passengers are apparently dead. Mostly.
The Strain: The Complete First Season
Transformers
Age Of Extinction
Blu-ray


December 23, 2014; 7:00am PST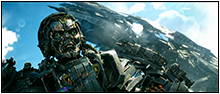 Looking for another dose of transforming robot action? Transformers: Age Of Extinction is going to give you that fix. Since the Battle Of Chicago, the Autobots and Decepticons are being hunted, and another Transformer we haven't seen yet, is orchestrating the slaughter.
Transformers: Age Of Extinction
Rare Exports
A Christmas Tale
Blu-ray


December 7, 2014; 9:30am PST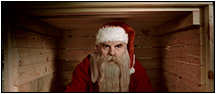 So, how many times have you watched A Christmas Story? Look no further! Rare Exports will put a little chilling cheer into your holiday. If you haven't seen this yet, it will be a treat for the Christmas season.
Rare Exports: A Christmas Tale
I Saw The Devil
Blu-ray


November 1, 2014; 4:42pm PST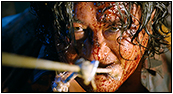 Not your ordinary serial killer genre. A man who's pregnant fiance is murdered by a repugnant human being and seeks revenge on him...at whatever the cost.
I Saw The Devil
The Car
Blu-ray


October 22, 2014; 10:35am PST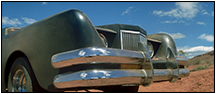 It's been almost 40 years since we've seen a modified all-black Lincoln driving around a small town, running over the local people. With this high-def transfer, it's even more entertaining!
The Car
Homeland
The Complete Second Season
Blu-ray


October 12, 2014; 3:55pm PST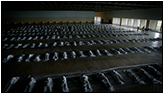 The second season of Homeland has been available for quite some time but I finally got my hands on it. If you're like me, and have a limited budget, the second season is certainly worth getting now.
Homeland: The Complete Second Season
22400 mAh Charger Bank
from EC Technology


October 11, 2014; 7:019pm PST


The 22400 mAh charger and power bank from EC Technology can charge two devices at the same time. It's also portable enough to take with you on those extended excursions where an AC outlet is not available.
EC Technology High Capacity 22400mAh Dual USB Output Power Bank
Attack On Titan (Part 2)
(Limited Edition + Ender Art Box)
Blu-ray


September 30, 2014; 7:20am PST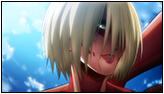 The second part of AOT is finally available, and there are more secrets being revealed. There is a traitor in the Scouts camp, and Eren is now up against a female Titan! This limited edition also contains the highly sought after Ender Art Box, which holds both parts of the limited editions.
Attack On Titan: Part Two (Limited Edition + Ender Art Box)
Runaway Train
Blu-ray


September 22, 2014; 1:26pm PST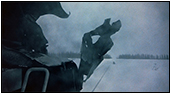 Runaway Train is an 80's classic which has undergone an exceptional treatment by Arrow Films. Image quality is much better than the DVD and extra features which total almost 90-minutes, and an included 38-page booklet.
Runaway Train
FiiO X5
High Resolution Music Player


September 14, 2014; 4:09pm PST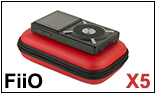 Ever think your current MP3 can do better? Think FiiO. Think X5. The X5 is a truly amazing piece of technology which plays high resolution audio files. Having two MicroSD slots for maximum storage versatility, and a high quality aluminum body, you've got to look (and hear) this.
FiiO X5 High Resolution Music Player
The Walking Dead
The Complete Fourth Season (Tree Walker Edition)
Blu-ray


September 7, 2014; 7:26pm PST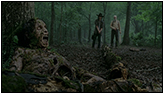 The fourth season of The Walking Dead is finally available, and I am once again impressed. The packaging is also much better than last season's edition (although a warning about functionality).
The Walking Dead: Season 4 (Tree Walker Edition)
Attack On Titan
Part 1 (Limited Edition)
Blu-ray


August 10, 2014; 9:09pm PST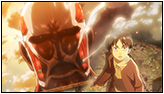 Even if you're not a fan of anime material, I think Attack On Titan is going be on your shelf very soon. A bunch of giants who only feast on humans, and the struggle to survive their unthinkable savagery — this is one of those few anime titles that are destined to be a classic.
Attack On Titan: Part One (Limited Edition)
Magic City
The Complete Series
Blu-ray


July 12, 2014; 10:35pm PST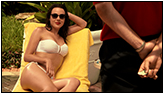 Mitch Glazer wrote and produced Magic City. His younger childhood and young adulthood memories, along with a stunning and talented cast, make this series an eye-candy treat on multiple levels.
Magic City: The Complete Series
Little House On The Prairie
Season Two
Blu-ray


May 28, 2014; 8:38pm PST


The second season of Little House On The Prairie is finally available for home viewing on Blu-ray, and it looks just as great as the first season — and even a little better.
Little House On The Prairie: Season Two
Soul Surfer
Blu-ray


May 15, 2014; 10:35pm PST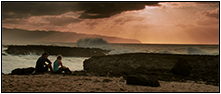 Based on the true story of Bethany Hamilton, Soul Surfer puts this courageous story on the screen. Having her left arm bitten off from a shark, Bethany is persistent with her faith, continuing to competitively surf the waves.
Soul Surfer
The Wolverine
Unleashed Extended Edition
Blu-ray


May 11, 2014; 8:39pm PST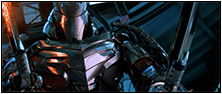 This is the best version of The Wolverine. With an additional 12mins of footage, I enjoyed the film much more than the theatrical version. If you're a fan of the X-Men series, be sure to check out this review.
The Wolverine: Unleashed Extended Edition
Dead Snow
Blu-ray


May 5, 2014; 6:30pm PST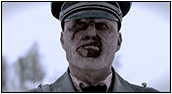 Few Nazi Zombie films are worth mentioning, and this is one of them. Don't expect a slow-walking, right-hand saluting soldier. Expect something much more scary and quick.
Dead Snow
The Avengers
Earth's Mightiest Heroes!
The Complete First Season
Blu-ray


May 2, 2014; 8:45pm PST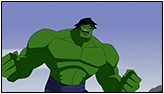 This is one of my favorite animated series, filled with action, plot twists, and a continuing drama that does not stop after a few episodes. All of your Avengers characters are represented (and more), along with some serious villains who have powers the Avengers cannot overcome alone.
The Avengers: Earth's Mightiest Heroes (Season 1)
Heaven
Blu-ray


May 1, 2014; 10:30am PST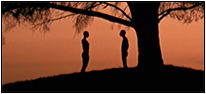 One of the lesser-known films with Cate Blanchett and Stefano Santospago, Heaven is not just an independent drama, but more of a cinematography canvass of culture and the surrounding areas of Turin, Italy.
Heaven
The Passion Of The Christ
Definitive Edition
Blu-ray


April 30, 2014; 3:15pm PST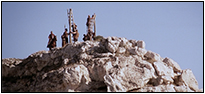 This last Easter, I watched one of the most gripping stories of Jesus available today. Mel Gibson brings to life the most troubling moments of Biblical times, and creates an environment where you are left speechless.
The Passion Of The Christ: Definitive Edition
Samsung SSD 128GB 840 PRO
July 19, 2014; 10:14am PST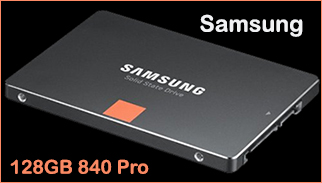 Well, the reviews are really picking up lately! Since the Samsung 830 SSD performed so well, and I was entirely impressed — still am, actually — DigitalDingus will be reviewing the 128GB 840 PRO (MZ-7PD128BW). Comparisons to the 830 series will be made to give viewers an idea of the differences.
FiiO X5
June 22, 2014; 8:45pm PST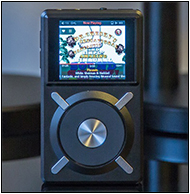 DigitalDingus will be reviewing the FiiO X5, a Digital Audio Player which has broken through several different barriers recently, the most important of them being price.
Currently hovering at $350 (plus or minus a dollar because $349 seems like a deal!), the X5 is capable of playing 24-Bit @ 192khz audio files, and has an Ingenics 4760B dual-core 600MHz CPU.
Having two MicroSD slots (currently supporting a total of 256GB and higher capacities as firmware will allow), and having an on-board DAC (Digital-to-Audio Converter), this little device can be used for many purposes where the best sounding music is needing to be heard.
DigitalDingus Movie Reviews: RSS Subscription Now Available
For those who want to be updated instantly when I add a reviewed movie, be sure to click on the buttons which your browser uses (if you're not sure, choose Google),


...or add the RSS XML URL page to your favorite News Aggregator:

You can also subscribe to the DigitalDingus RSS Movie Reviews feed and manually add the URL as well.
Walk The Line
Extended Cut (UK)
Blu-ray


April 19, 2014; 5:10pm PST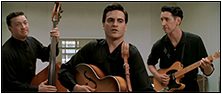 If you're a Cash fan, this movie is more than familiar to you, but for those who haven't seen performances by Joaquin Phoenix and Reese Witherspoon, you're in for some great performances.
Walk The Line (Extended Cut) (UK)

Little House On The Prairie
Season One & Pilot Movie
Blu-ray


April 13, 2014; 10:28am PST



It's been about 40 years since Little House On The Prairie aired on television and finally, the first season and the pilot movie, are available on Blu-ray. For those who aren't familiar with the Michael Landon Experience, you're in for a treat.
Little House On The Prairie: Season One & The Pilot Movie
Heat
Blu-ray


April 4, 2014; 8:49pm PST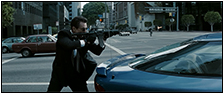 It's been a while since Heat was released in HD and the story is certainly legendary along with the actors in it. A few issues aside, if you haven't seen it yet, this is another movie to add to your collection.
Heat
Game Of Thrones
The Complete Third Season
Blu-ray


March 24, 2014; 7:03pm PST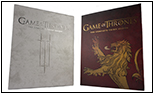 Got:S3 doesn't miss a beat with a bunch of surprising events happening, and you'll probably want to turn your phone off and just set aside some time to indulge yourself. Image quality, like the acting, are once again superb.
Game Of Thrones: Season 3
Men In Black 3
Blu-ray


March 11, 2014; 7:35pm PST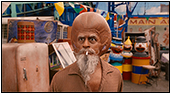 Just in case you haven't added Men In Black 3 to your collection, you'll have to put this on your list. Will Smith and Tommy Lee Jones are once again the perfect match. Speaking of Agent K, have you ever wondered what Young Agent K might have been like back in the 60's?
Men In Black 3
World War Z
(Unrated Edition)
Blu-ray


December 31, 2013; 10:43pm PST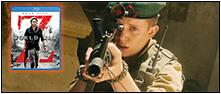 World War Z brings a rather exciting new perspective to the zombie genre. Nowhere is safe. Within seconds, you're infected. Running as fast as you can...might save you.
World War Z (Unrated Edition)
Mildred Pierce
(The Collector's Edition)
Blu-ray


December 22, 2013; 7:21pm PST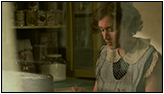 Mildred Pierce has been said to not follow the book or the original movie, however I found it to be one of HBO's better mini-series. The cast blends well with the time period, and the visuals have been articulately done.
Mildred Pierce (The Collector's Edition)

Lifeforce
(Collector's Edition)
Blu-ray


November 28, 2013; 3:49pm PST


Lifeforce might not be the perfect movie to watch on Thanksgiving with your family, but hey, it looks fabulous in HD. Still own the DVD? Well, finally, you can put it to rest and watch it for the first time on Blu-ray.
Lifeforce (Collector's Edition)
Iron Sky: Dictator's Cut
Steelbook Edition
Blu-ray


March 6, 2014; 7:48am PST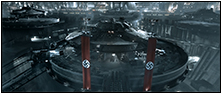 The new extended version of Iron Sky is finally available and in case you're wondering if it's worth getting...it is! Adding an additional 20-minutes of footage and a new soundtrack, this is the way Iron Sky should have been seen originally.
Iron Sky: Dictator's Cut
The Hunter
Blu-ray


February 26, 2014; 5:06pm PST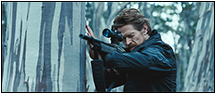 Martin is a mercenary who is under contract to kill what is likely the last surviving Tasmanian Tiger on the planet. Caught between environmentalists and commercial workers in the area, as well as a family who's father is missing and children who need attentive care, the mission gets a little complicated.
The Hunter