New Router Redefines Consumer WiFi Experience by Leveraging Radar-Protected Spectrum to Deliver More Speed, More Coverage and Less Frustration in Crowded City Environments
Ignition Design Labs today announced the availability of PORTAL, a new generation of consumer WiFi router, on Amazon Prime. PORTAL offers superior speed, reliability and complete coverage in the most congested environments, including cities, dorms and apartments. PORTAL was honored with the CES 2017 Innovation Award last night at the CES Unveiled New York event.
PORTAL was engineered for demanding urban users and tough crowded environments. Patented technologies enable PORTAL to access special protected fast channels not available to traditional consumer routers. In high congestion settings such as city homes and multi-unit apartments, this can mean radically faster Internet speeds and improved coverage versus traditional routers – giving consumers lag-free gaming and smooth, fast 4K video streaming throughout the home.
"We are honored to receive the CES Innovation award and we are confident that PORTAL is poised to redefine the ultimate consumer WiFi experience," said Terry Ngo, CEO and Co-Founder of Ignition Design Labs. "PORTAL has smarts and the ability to learn as we come out with new features and capabilities. Your PORTAL can configure itself, continuously optimize itself to changing conditions and actively protect itself from interference and intruders."
"Our engineering team has been working together on some of the most advanced WiFi solutions for years and we're now launching PORTAL, which is the best of all WiFi routers," said Johnny Cheng, VP of Engineering and Co-Founder of Ignition Design Labs. "We are thankful to all our crowdfunding supporters and we believe we've delivered on our promise to set new expectations for WiFi performance."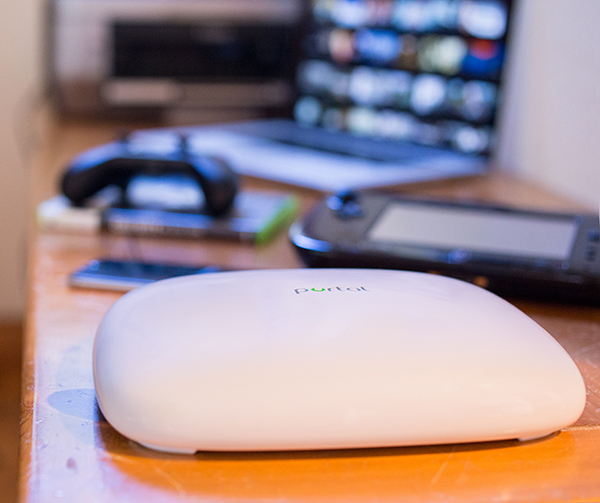 Click Here
for larger size
Earlier this year, PORTAL completed a crowdfunding campaign raising $1 million from over 6,000 enthusiastic backers in the U.S., Canada, Europe and Japan. PORTAL introduces three ground-breaking technologies to disrupt the staid and stagnant home wireless networking industry:
FASTLANES™ – A multi-channel, zero-wait DFS technology that provides access to multiple uncrowded fast channels in the radar-protected portions of the 5GHz spectrum, yielding between 3x and 5x more wireless capacity than conventional retail routers today.
SMARTLANES™ – A wide-area, self-optimizing network technology utilizing active traffic and interference avoidance that automatically configures your network, and dynamically steers your devices to the optimum fast lane channels to give your devices fast, consistent and more reliable WiFi access
NETWORK AUTOPILOT – A family of advanced technologies available soon, including adaptive auto-mesh enabling multiple PORTALs to be bridged together both wirelessly and wired for extended coverage. Also, intelligent network steering ensures your smart devices seamlessly transition between 2.4GHz and 5GHz networks and roam between multiple access points, plus active intrusion detection and rolling code guest networking for secure, no-touch guest access.
These leaps in technology innovation earned PORTAL two Best of Show awards and other industry accolades at CES 2016. Ignition Design Labs also announced today that PORTAL received the CES 2017 Innovation Award presented last night at the CES Unveiled New York event. Products entered in this prestigious program are judged by a preeminent panel of independent industrial designers, engineers and members of the trade media to honor outstanding design and engineering in cutting-edge consumer electronics products across 28 product categories.
Pricing and Availability
PORTAL is available on Amazon Prime for $199.99.
About Ignition Design Labs
Silicon Valley-based Ignition Design Labs is a veteran team of wireless networking engineers developing radically new technologies at the heart of the next generation Internet of Things. Learn more at the PORTAL website. Like us on Facebook. Follow us on Twitter and LinkedIn.
December 8, 2016

digitaldingus has the PORTAL Wi-Fi Router PORTAL review available online. If you are thinking about replacing your current router setup, check out the review. You might be surprised on the increased improvements of your home network.