digitaldingus Review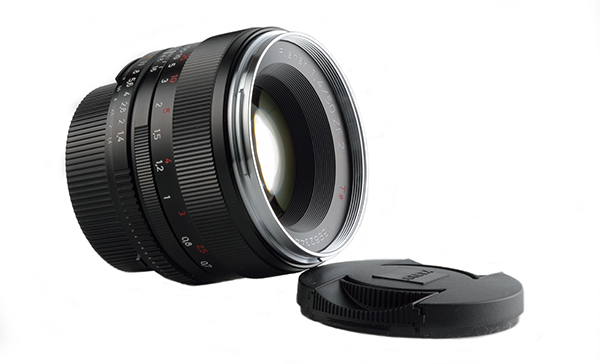 Zeiss Planar T* 50mm F/1.4 ZF.2 Lens
from ZEISS
August 30, 2015
Introduction
Many of you might not have come across ZEISS lenses in your determination for what should be placed on your Nikon DSLR. Most of the time a ZEISS lens comes up in a conversation, is when referring to a Sony camera (especially recently), as the name is used quite often for Sony DSLRs, and even their compact cameras which use particular E-Mount (i.e., ZE) lenses. Of course, purchasing a DSLR lens, specifically for a Full-Frame DSLR, is in a different league of glass.
Even though ZEISS is a German company, the lenses for this model have been made in Japan. There's no reason to raise the eyebrows, and if anything, start raising your eyebrows to Nikon for outsourcing their lens optics to China for many of their lenses, especially the most recent Nikon 50mm f/1.4G SIC SW, and even out of Thailand.
The history of ZEISS and Japan actually go back several decades, and some might find the following of interest. The first Contax camera introduced by ZEISS...was a German-Japanese business venture, and both countries have been heavily involved with each other ever since. Lately, Sony has been the major company involved with ZEISS for just about 20 years (the Handycam CCD-TR555 became Sony's first product to offer a ZEISS lens), and lenses are produced with the requested specifications from Sony. Many lenses are made in Japan, but there are more complicated lenses made in Germany.
Why Not Get A Nikon 50mm f/1.4 Lens?
Initially, this was my instinct. Nikon camera. Nikon lens. And there's really nothing wrong with that kind of consumer dedication, because you become used to operating Nikon equipment, and there isn't any question of whether the lens will be compatible, or any other quirks that might come up. After coming across ZEISS's website by an impulsive look for 50mm image samples, did I realize there was an exciting opportunity to use a lens which would not normally be pursued under these typical buyer instincts.
It's A Manual Focus Lens
I suppose this might give a few photographers a little hesitation, but being this is a prime lens...there shouldn't be too much of a difficulty getting your subject in focus. I'm just as addicted as anyone to our DSLR's autofocus system, but I have to say, if you've never used this lens and focused with it, you won't understand what an experience it is to use it. Having only used this lens for a few days, I'm one of those same people who are appreciating the re-discovery of the manual focus lens.
Exceptional Aperture Blade Presentation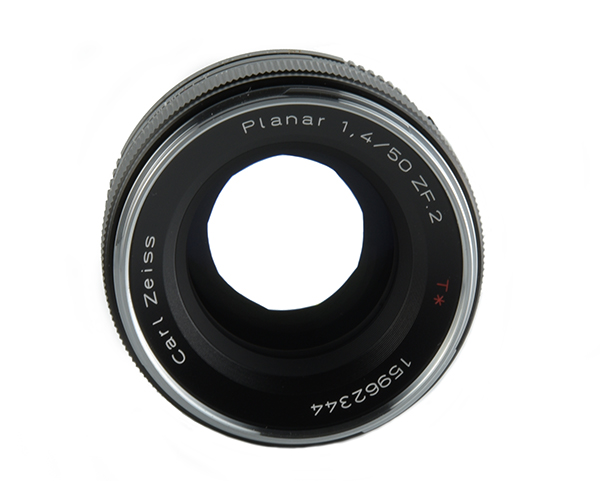 Zeiss Planar T* 50mm F/1.4 ZF.2 @ f/2.0
I rarely come across a lens which has such a natural blade display, and this is one of the best I've seen on a prime lens for only around ~$600. Unfortunately, I don't have my Nikon 50mm f/1.4 AF-D lens to compare it side-by-side as I sold it many many years ago (still kicking myself), but I remember looking through the lens and viewing an almost-round aperture blade display. It was good...but it was nothing like this.
Built Like A Tank
The Zeiss Planar T* 50mm F/1.4 ZF.2 is built solid. It's a mini-Lens Tank. I remember when I owned the Nikon 50mm f/1.4D metal mount version (and regret selling it), it feels the same, and possibly a little better built. The construction of the ZEISS is more tight, but yet very fluid at the same time. The Nikon 50mm f/1.4D was solid, but focusing movement was left to be desired.
Compensating For Temperature Variances
Flipping through the instruction manual, I did find an interesting piece of information which might be of importance to users of this lens:
Focusing on infinity
To compensate for temperature fluctuations and tolerances of the flange focal distance of the camera body, the focusing ring is equipped with an overtravel function, particularly with lenses with longer focal lengths. This means that depending on the camera and environmental conditions, the best focus for a motif in the infinity range is usually achieved BEFORE the focus ring is moved to the mechanical stop. For all applications, including motifs at great distances, the camera should be very carefully focused using the camera focusing screen, the AF focus indicator or the LiveView mode in order to achieve the sharpest focus. - ZEISS Instruction Manual, p. 20
Now, there is a key part above which states this overtravel is particularly concerned with longer focal lengths, however, the way the manual focus is designed (and I have just confirmed this myself in case you're curious), I would still use the camera's autofocus indicator (i.e., the confirmation dot you see in your viewfinder) along with focusing the lens in situations where your images just aren't as crisp as you thought they were.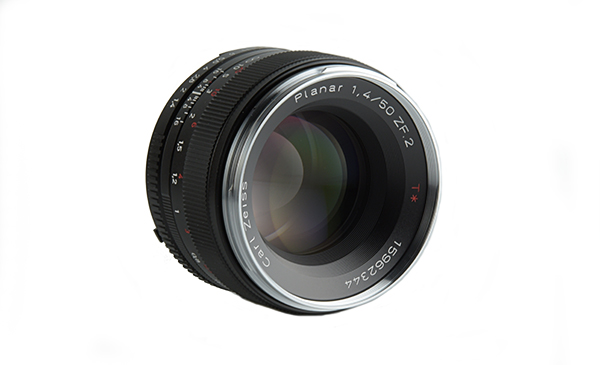 Image Samples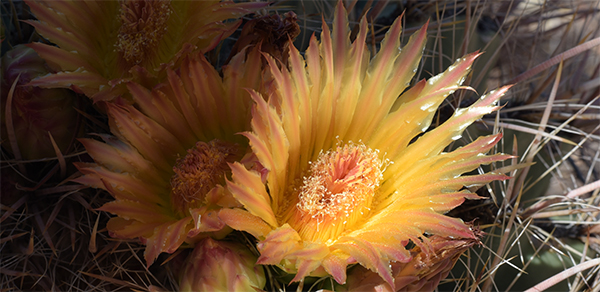 Cactus #1; resized crop; @ f/16; ISO 200; 1/160sec
Click Here for full-res crop of above image (~4.2MB). Click Here for the original image (~17MB).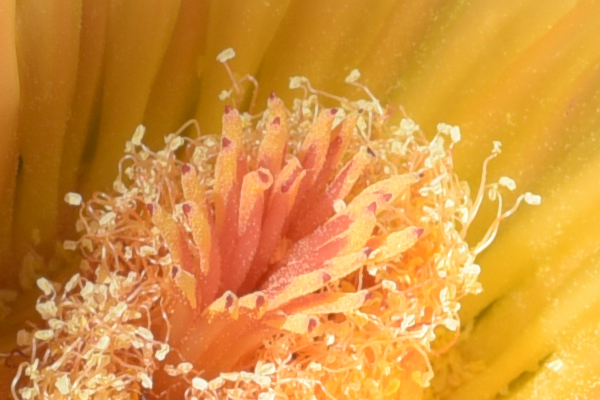 Cactus #2; crop (600 x 400); @ f/16; ISO 200; 1/160sec
All I can say is...wow. The images were not edited other than crops and saved. No sharpening. No color adjustments. The Zeiss 50mm f/1.4 is outstanding. I can only imagine what their Makro version would be like, and I'm already putting the 50mm Makro on my wish list. Also, remember, the crops above were taken from a 6,016 x 4,016 image size. These have not been sharpened. A person could easily sharpen these if necessary, and the image would look even sharper.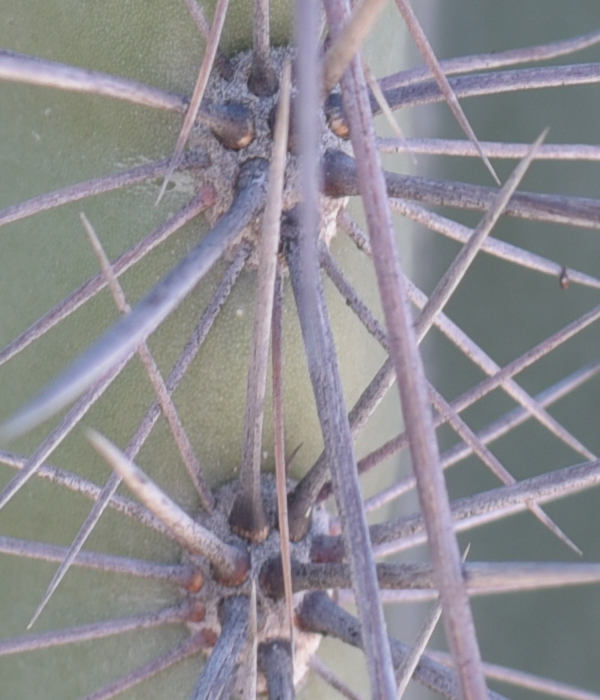 Cactus Needles; 600 x 700 crop; @ f/6; ISO 200; 1/80sec
Click Here for the original image (~17MB).
Initially, you might think this was a macro lens. This was taken handheld, at a somewhat slow shutter speed.
Little Lizard
I was outside watering the plants, and this little 2-inch long lizard jumped up on the wall.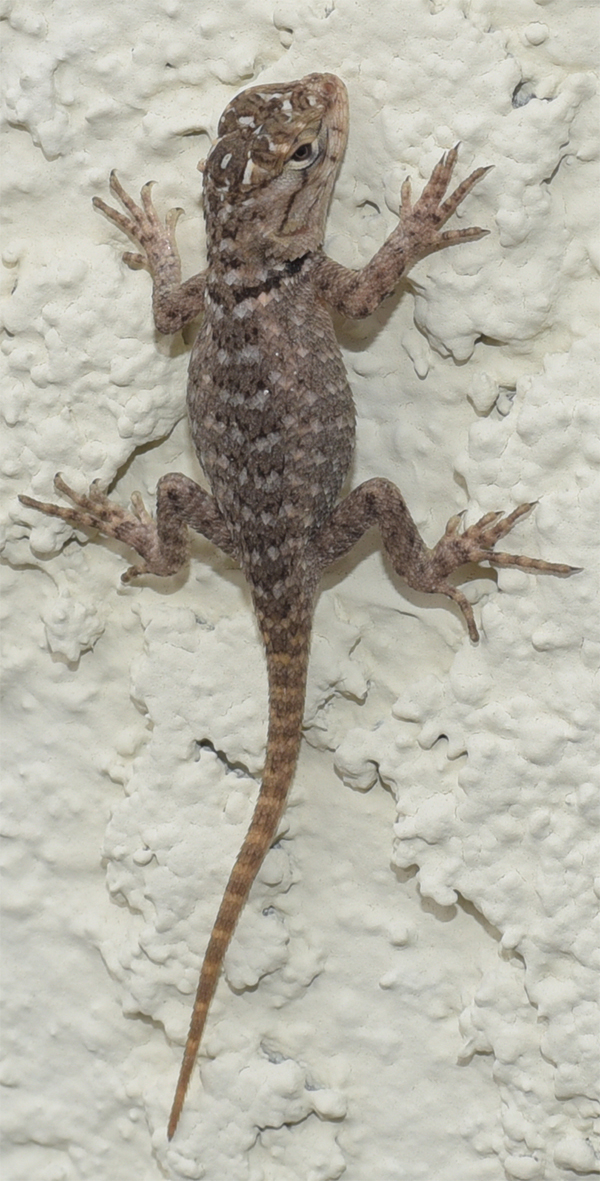 Little Lizard; 600 x 1181 crop; @ f/16; ISO 200; 1/160sec; Flash Fired
Click Here for the original image ~17MB).
Pros
Very high quality construction

Excellent Bokeh

Superb image detail

Silky smooth focus

Manual focus is much easier than expected

Excellent color representation

Metal bayonet lens hood
Cons
Observations
Extremely tack sharp focusing possible thanks to the type of focusing mechanism used

Aberrations are indeed visible at f/1.4, but the sweet spot of this lens is around f/7.1 or higher
Conclusion
Using the Zeiss Planar T* 50mm F/1.4 ZF.2 lens for a few days now, the most exciting realization is I can get some super-sharp images without much effort. The way ZEISS constructed the focus ring is the reason. Simply put, the lens ring requires more turning towards the end of infinity. This ensures you can quickly get your subject (ZEISS calls this a motif) in view and mostly in focus, but then when you want to narrow it down and put your stamp of approval on the focus...you'll notice the focusing ring begins to require more turning, which slows down the focusing, translating into a fine tuning focus of your subject.
Yes, that's a long sentence.
Surprisingly being one of the smoothest manual focus lenses I've owned, a super-sharp ability to capture images, superior housing construction, and did I mention a beautiful bokeh presentation, the Zeiss Planar T* 50mm F/1.4 ZF.2 lens naturally receives a HIGHLY RECOMMENDED PLUS.
If you're hesitant to buy a manual focus lens but yearn for a super sharp prime, you'll have the best opportunity to take advantage of both worlds by buying this ZEISS lens. You may come across other reviews and suggestions which do not recommend this lens, and instead, direct you towards something else. I can't really attest to using every single lens out there, but from using the Nikon 50mm f/1.4D lens, which is a very solid and good performing lens...the ZEISS 50mm f/1.4 Planar T* does a better job at color reproduction and sharpness. And unlike other websites, I don't particularly refer to MTF charts, but only use them as a guide...not a reference. The reference is actually using the lens. We can compare MTF charts all day, but that won't mean anything. MTF charts are exactly this...charts. They are created under controlled circumstances, and unfortunately, these controls might be different from one lens company to the next. Whether or not you use MTF charts religiously is up to you, but you might scratch your head occasionally as you compare lenses. The best way to cut through all the questions and discussions of numbers from a vacuum...is to use it.
What about Aberrations?
As noted in the observations above, with a higher grade of optics, at this focal length, you will get aberrations at smaller f-stops (f/1.4 to f/5.6). This is normal. In a perfect world, you wouldn't have any aberrations. In a perfect world, all collected light from your object would be transmitted perfectly through your lens and onto the image plane with no observable differences.
Currently, manufacturing of lenses is not at this stage — and it may never be. What you CAN DO, is try to control your shooting environment as much as possible in order to minimize aberrations, like getting an additional lens filter (an excellent one, on par with your lens or better), thereby reducing the amount of light which is bombarding the lens. You don't want to completely eliminate it as you will not get good color reproduction and sharpness, but reducing it subtly. By experimenting with this lens in various lighting conditions you will eventually master it, and your images will just pop off your computer screen — and especially your prints.