News Index For 2015

October

Sigma Announces 20mm f/1.4 DG HSM Art Lens - October 16, 2015
|
Sony 42.4 Megapixel RX1R II - October 15, 2015
|
Canon Announces 18MP EOS M10 - October 14, 2015
|
Canon Announces Powershot G5 X & G9 X - October 14, 2015
|
Nikon: Firmware Update For 200-500mm f/5.6E lens - October 7, 2015
|

September

Anthropics Announces PortraitPro v15 - September 17, 2015
|
Sony Announces Ultra-sensitive α7S II - September 11, 2015
|
Canon Developing 120MP DSLR & 8K Videocam - September 9, 2015
|
Canon APS-H 250 Million Pixel Sensor - September 7, 2015
|

August

Canon Announces First Lens With BR Optics - August 27, 2015
|
Nikon: Three New Lenses (24mm, 24-70mm, 200-500mm) - August 4, 2015
|

July

Canon Announces ME20F-SH Full HD Video Camera - July 30, 2015
|
Nikon: 95 Million Interchangeable Lenses Produced - July 28, 2015
|
Nikon Service Advisory For D750 (Shutter Issue) - July 11, 2015
|
Nikon AF-S VR NIKKOR 500mm & 600mm F/4E Lenes - July 5, 2015
|
Nikon AF-S DX NIKKOR 16-80mm f/2.8-4E ED VR - July 5, 2015
|

June

Canon Announces More Information On Powershot G3 X - June 20, 2015
|
Sony Announces 42.4MP CMOS Mirrorless Camera - June 11, 2015
|

March

Nikon Announces 24.3MP D7200 (Nikon UK) - March 2, 2015
|
Nikon Announces 24.3MP D7200 (Nikon USA) - March 2, 2015
|

February

Canon Announces Development of PowerShot G3 X - February 12, 2015
|
Canon EF 11-24mm f/4L USM Ultra Wide-Angle Zoom Lens - February 6, 2015
|
Canon Announces 50.6 Megapixel 5DS & 5DS R - February 6, 2015
|

January

No news for January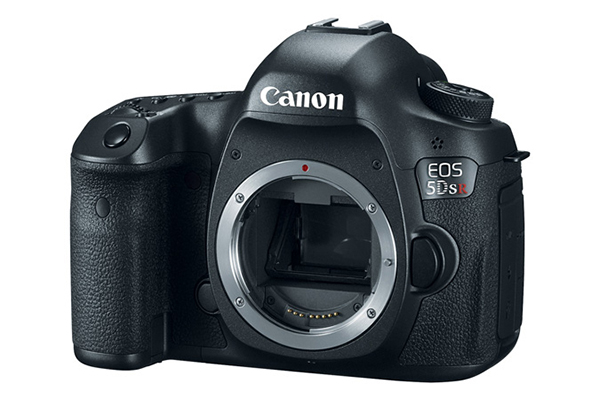 News Spotlight 2015
Canon 5DS & 5DS R (Feburary 6, 2015)
One of the more memorable news releases this year I took note of, was Canon's 50MP DSLR. If I wasn't already involved with Nikon, I'd have placed an order. Having more pixels isn't just a numbers game for me, but it's more of cropping potential, and how many pixels are left after the cropping is finished. I don't think I'm the only one in observing there are many images which are fine-tuned with a cropping tool because the original image has too much in it. Which brings up another convenience for a large imager...Angle Of View.
Canon Powershot G3 X Development (Feburary 6, 2015)
For those who are looking for a compact shooter but don't necessarily want to compromise quality, the Powershot G3 X's 1" ~20MP imager could be your photographic pass to enlightenment. Since the initial announcement of the development, Canon released official availability of the G3 X and we now know the cost of the G3 X is going to be $999 with a 24-600mm (35mm equivalency) lens, which could easily work its way into many areas of photography where a typical compact system just didn't have the quality to perform, and where a photographer wasn't comfortable leaving their higher end equipment at home. With the G3 X, the options could be realized.
Nikon D7200 (March 2, 2015)
Great news for Nikon fans who were waiting for a successor to the D7000, but yet coming a little short of a direct replacement for a D300, the D7200's APS-C 24.3MP imager was still something to be admired, and with an MSRP of $1,200 hasn't budged much over the last four months. Still, an APS-C size imager for $1,200 isn't outside of a budget-minded DSLR owner who wants to increase the resolution of their images.
Nikon AF-S DX NIKKOR 16-80mm f/2.8-4E ED VR (July 2, 2015)
I commented about this new DX lens announced by Nikon on the actual news release page, however I'll also mention a few things here. DX lenses are certainly a great achievement by Nikon, in making a lighter product versus its 35mm equivalent, and this is the first DX lens to get Nikon's gold "N" emblem on it. But with the gold emblem comes a price. The lens has the same FOV/AOV of a 24-120mm 35mm (FX lens) version. To achieve a true FX (35mm AOV) 16-80mm perspective, you'd need a ~12-55mm DX lens. But for those seeking a 24-120mm perspective, wanting the best possible quality, this new 16-80mm might be a perfect fit.