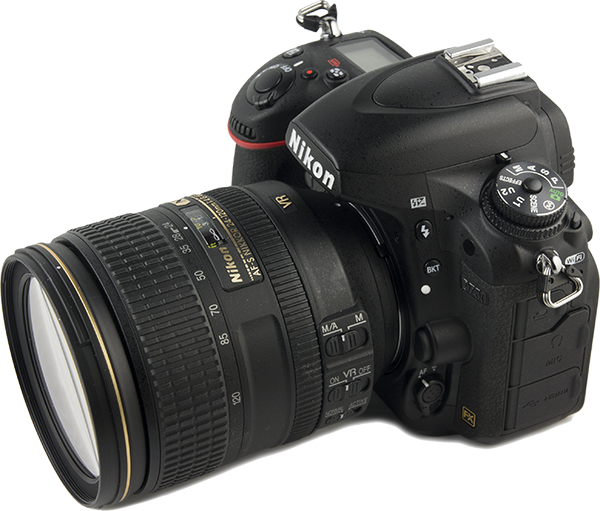 Nikon Announces A Fix For D750 Shutter Malfunction
Nikon has officially released a Service Advisory for the Nikon D750.
From Nikon's Service Advisory Page:
To users of the Nikon D750 digital SLR camera (issue regarding shading in images)

Thank you for choosing Nikon for your photographic needs.

It has come to our attention that the shutter in some Nikon D750 Digital SLR cameras manufactured in October and November of 2014 may not function properly sometimes resulting in a shading of a portion of images taken with the D750 camera. To correct this issue, Nikon will service these affected D750 cameras free of charge as indicated below.

For those who have already purchased a D750 and would like to have their camera serviced to correct this issue, Nikon service centers will service cameras as indicated below. We sincerely apologize for any inconvenience this issue may have caused.

Identifying affected D750 cameras

To check whether or not your D750 camera is one of those that may be affected by this issue, click the Check Your Serial Number button below and enter your D750's serial number as instructed. If your D750 camera is one of those that may be affected, instructions for obtaining service will be displayed. If your D750 camera is not one of those to which this issue may apply, rest assured that service to your D750 camera as to this issue is not necessary, and you may continue using your D750 camera without concern for this issue.


The D750 camera's serial number is the 7-digit number indicated by the red frame in the image above.

Resolution

If your D750 camera is affected, as confirmed with the serial number check above, you will be provided with the necessary information to obtain service to correct this issue free of charge. Once your D750 camera is received by Nikon, your D750 camera's shutter will be examined and replaced, and your D750 camera returned to you free of charge, even if your D750 camera warranty has expired.

We sincerely apologize for any inconvenience this matter may have caused you.

Please be assured that Nikon is continuously working and taking measures to further improve the quality of its products. Once again, thank you for choosing Nikon for your photographic needs.
Comments
Something which stands out within the service advisory above, is Nikon being willing to fix this issue on cameras that are out of warranty. This is very nice of them, but more than that, it's demonstrating Nikon's inclusive responsibility.
Being a Nikon D750 owner myself, I checked the serial number on Nikon's website, and I received a response my D750 was not part of the select DSLRs which were affected. But I have to admit, even if I was part of the few who did need to send a camera in for repair (assuming I even noticed an issue, and that's another topic for another day...), I'd be more than willing to do it. Owning previous DSLRs, I'm more than familiar with sending my camera in for adjustments, as I've previously owned a Nikon D100. It had issues (but very few issues considering it was Nikon's first Digital SLR), not mention my AF-S f/2.8 80-200mm VR which had to be sent in to remove particles out of the lens.
I suspect many of you reading this have had other DSLRs in your photographic past which needed adjustments, repairs, and whatever else. This is quite normal. In a perfect scenario, there would be no issues with products we buy, but this just isn't realistic, or is it even possible. The closest a consumer can get to avoiding having to send their camera in for service, is to wait about a year AFTER a new product is released. This is still no guarantee, and when the D100 had service advisories, I usually waited a while so I could get a few advisories fixed with one service request. This will, of course, depend on the severity of the camera's functionality, but almost all of the issues I've had with DSLRs, is potential problems being more prevalent with very specific shooting conditions.
In all of those cases I personally experienced, Nikon fixed the problem.
For those who have to send in their DSLR for this particular issue, just do it. You'll be happy you did. Yes, you may very well be camera-less for about a month, and it is an inconvenience. However, in the time you don't have your D750, be constructive with your lack of a D750.
Don't Be Misled By Critics
I hope current Nikon D750 owners won't be too caught up in all the drama which is more than likely taking place on other public forums. As I'm finishing up on this news release, I'm already seeing headlines on one website already, referring to the Nikon DSLR as "troubled". Having shot the D750 for about 3 months...it's far from being troubled. In fact, it's the most amazing DSLRs I've ever owned. Nikon has done a fabulous job at offering a photographic product like the D750 at a reasonable price.