Press Release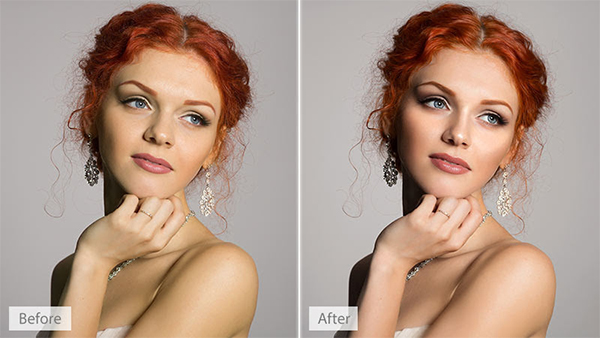 Anthropics Technology Ltd Announces PortraitPro v15
Anthropics Technology Ltd has announced today the launch of PortraitPro v15 - a major release of its fast and easy-to-use professional portrait retouching software. PortraitPro 15 offers a host of new features, which were the most requested by photographers: realistic makeup controls, wide angle (selfie) lens distortion correction, enhanced Child Mode, advanced skin coloring and tone correction, improved feature detection, and support for ultra-high resolution displays. PortraitPro 15's technology, grounded in cutting-edge scientific image-processing research, allows for expanded creativity and retouching efficiency, whilst preserving natural-looking results and ease of use.
NEW FEATURES in PORTRAITPRO 15

Makeup Controls
From subtle, everyday looks to high-fashion editorial styles, PortraitPro 15 offers a full set of makeup controls, the most requested new feature. Based on research into how real cosmetics work, PortraitPro 15 delivers the most natural results in the industry via simple slider controls.

Wide Angle (Selfie) Lens Distortion Correction
The new Lens Correction slider fixes distortion caused by a wide-angle lens (known as selfie distortion on smartphones), creating more natural-looking, flattering portraits from pictures taken on wide-angle lenses or smartphones.
Enhanced Child Mode
PortraitPro 15 can also enhance child photos better. Children need very different treatment from adults in terms of photographic enhancement, and new modes have been added to the software to treat children more sensitively.
More advanced Skin Coloring Controls
Brand new skin coloring controls allow you to intelligently correct for any lighting situation and give skin a healthy, natural glow.
Improved feature detection
The feature detector has been made more accurate in version 15 to improve the quality of results and speed throughout.
Support for ultra high-resolution displays
PortraitPro v15 now elegantly supports Apple Retina and Hi-Res PC displays
AVAILABILITY, FREE TRIAL AND PRICING
PortraitPro 15 is available for purchase or for a free trial from http://www.portraitprofessional.com.
Special launch price of PortraitPro Standard edition - £29.95/$39.95 (regular price £59.90/$79.90).