July 17, 2016
Introduction
Panpany is a relatively new company with a tools and home improvement product line. New products from Panpany are being added as I type this review, and they are accumulating an increasing amount of products for your home and other areas which need improvement. The second product to be reviewed is the solor motion sensor light.
Panpany Solar Motion Sensor Light
The Panpany Solar Motion Sensor Light is a very inexpensive way to put light in areas that would otherwise be more difficult and challenging to put if an electrical setup was needed. Exclusively relying on the sun and its powerful energy qualities, the SML (Solar Motion Light) is designed to shed light when the motion sensor is tripped.
Simple Design, Easy To Position, Effective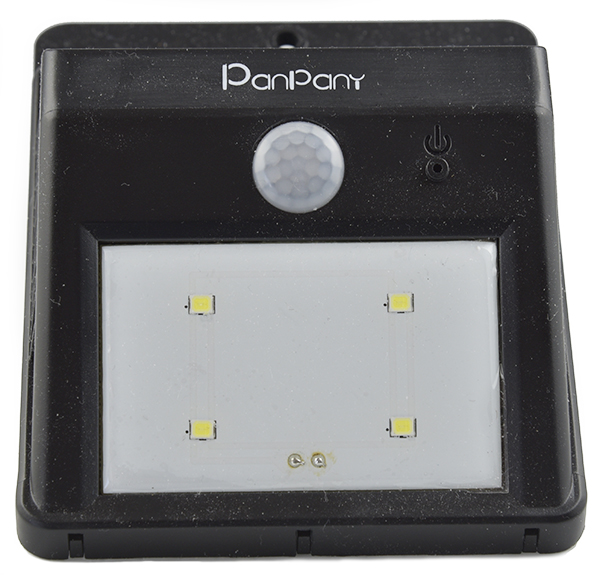 Panpany Solar Motion Sensor Light
As you can see, Panpany has introduced a very basic model, but it's highly effective and works. The little hole you see in the upper-right corner of the light is where you insert the included pin to turn the light sensor on for the first time. This is a great idea, as batteries can lose their charge over time, and it's good to know your unit is fresh and ready to go, whenever you decide to initiate the sensor's charging capabilities with the simply insertion of the pin.
Easy Installation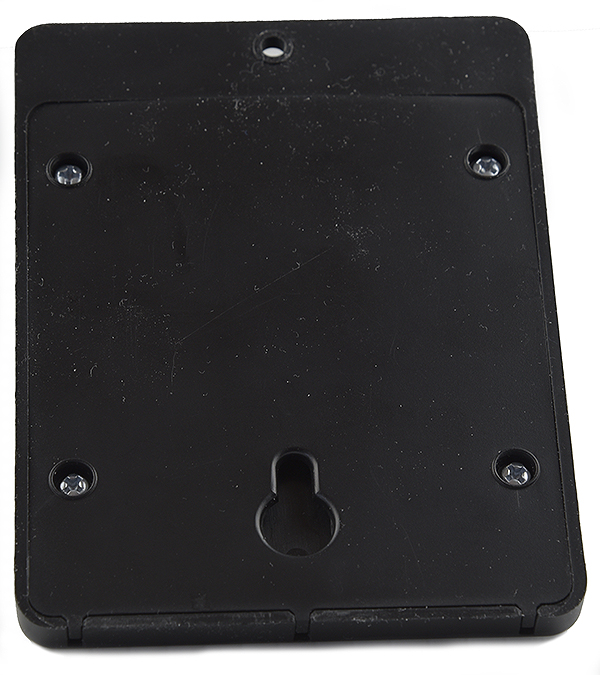 Panpany Solar Motion Sensor Light
Installing the solar motion light is very simple and not complicated. All you need, is an area where two screws can be placed to position the light, and it's all ready to go. The light takes about a half-day to charge, so I recommend installing it in the morning and just letting it absorb the sun's rays for entire day, to get a thorough charge for night lighting.
An additional note about installation. If you don't particularly want to put screws into a wall, you have a variety of options available. If you look at the back of the Panpany light above, you'll see a hole which a cord or string could be slipped through, and then applying whatever type of semi-permanent hook is appropriate, it could be hung anywhere.
Packaging
Packaging for the Panpany Solar Motion Sensor Lights came to me in a simple box with just enough wrapping for protection. Since the units are plastic, they really don't need the extra padding and elaborate protection we observed with the LED Desk Lamp.
Pros
Place anywhere there is sunlight

Good construction

No installation required other than placing two screws for positioning

Bright light for only 4 LEDs

Sleek angled design keeps water and the elements from accumulating

Very inexpensive
Cons
Observations
Suggestions
Conclusion
For just under $20, the set of Panpany Solar Motion Sensor Lights can easily solve your issues with dimly-lit areas throughout your home and property. But since these lights require no electrical installation, they are very portable, and can be used for temporary parking of your RV or other vehicle, where you would like a motion sensor to detect potential movement within your camping ground and shine some courtesy lighting on whatever (or whoever) is in the area.
Being very inexpensive and yet highly functional, the Panpany Solar Motion Sensor Light receives a RECOMMENDED PLUS.
Panpany is continually producing more outdoor and home improvement products, so be sure to check them out.