Additional ScanSnap Images
The following are selected images which were taken in addition to the review.
Buttons
Two main buttons operate the scanner. The SCAN button is a one-touch button which scans your documents. The POWER button is used override the automatic "On/Off" switch when you open and close the flap of the ScanSnap. So, for example, you could leave the flap open and simply press the power button to turn it off.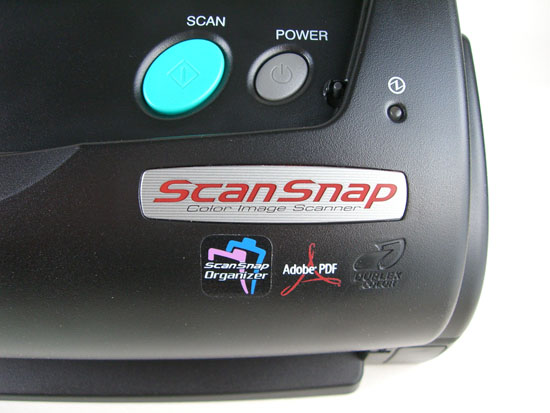 Back Of The ScanSnap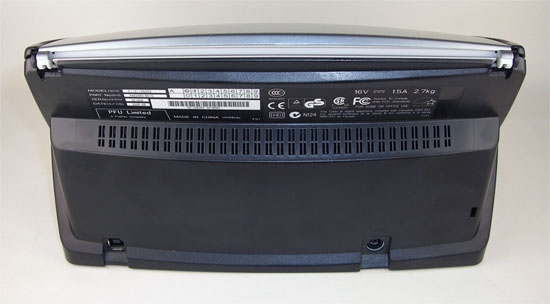 The back of the ScanSnap reveals, well, not much. The USB2.0/1.1 port on the lower-left, and the power port on the lower-right. Just a little above center, are the ventilation slots.

Inside The ScanSnap

I thought this would be an interesting view. Inside the ScanSnap, you can see how everything is compacted together, resulting in quite a machine. You probably wouldn't think there is much to making a scanner, but I wanted to show you this is not necessarily the case.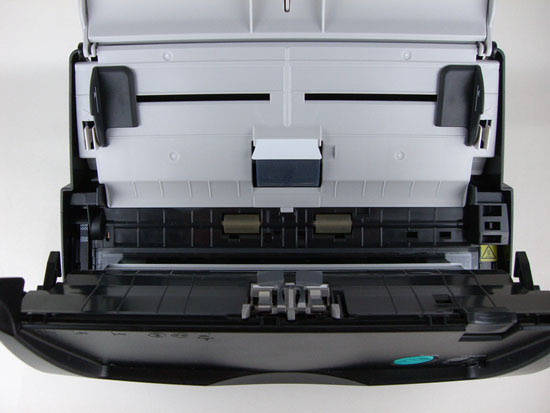 ScanSnap Sides
A few shots of the sides of the ScanSnap.