ColorVision Spyder2Pro
Dynamic Range: Black point: 0.02 cd/m2
Dynamic Range: White point: > 5,000 cd/m2
Interface: USB data and power supply
Weight: 175g (6.1 oz) (including counterweight, LCD baffle, and USB cable)
Warranty: 2-year hardware warranty
MSRP: $279.00 | Click For Best Price

Installing the Spyder2PRO software contains the usual (although necessary) amount of steps when installing any type of software. You can choose where you would like Spyder2PRO to install itself. I chose the default setting. Installation only takes a few minutes, but I did notice a screen come up, warning me I had Adobe Gamma or something similar in my Startup Items, and proceeds to inform you these gamma settings could interfere with Spyder2PRO. The GretagMacbeth Eye-One Display 2 calibration process never displayed this information, so whether or not Adobe Gamma actually will interfere with your monitor's calibration settings, is not completely known.

Pre-Calibration: The Gamma Conflict

Note the Gamma information window which pops up during your initial installation of Spyder2PRO software. This window pops up because you have an Adobe Service running, called Adobe Gamma.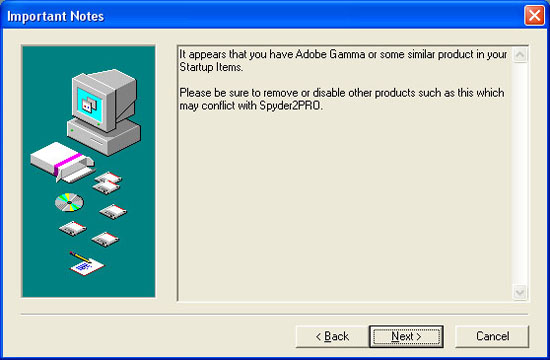 Pre-Calibration: Removing Adobe Gamma
If you're going to purchase a calibration system, there's no need to have Adobe Gamma load up when Windows starts. Below is a screenshot of where Adobe Gamma is located. Now, you can delete the files altogether, or, what I suggest, is typing msconfig (which allows you to uncheck particular programs which run in the background and don't necessarily show up in your Task Manager) in your Windows Menu (START --> RUN).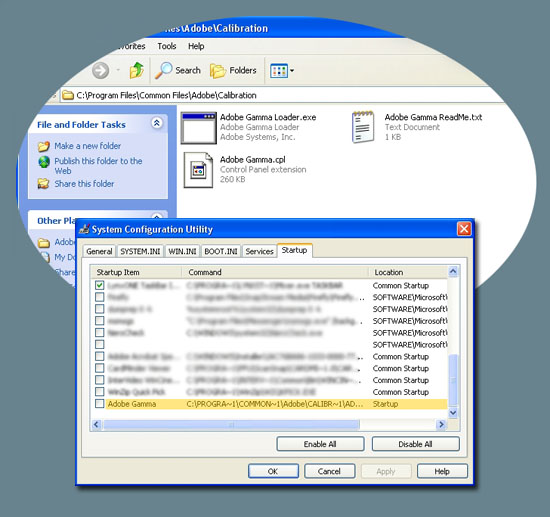 Beginning Calibration
Now that we've taken Adobe Gamma out of the picture, it's time to calibrate. The following screen informs you of what is about to occur, which is, the adjustment of your gamma, color temperature, and luminance.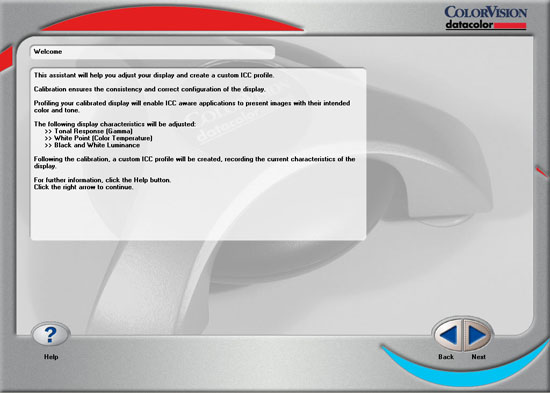 Select Your Display Type
Now it's time to select your type of display.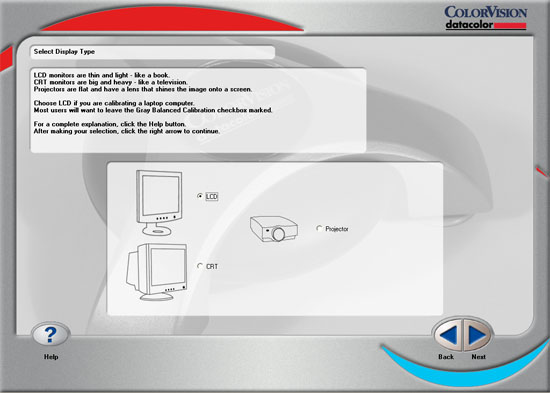 Select Your Target
Now it's time to select your target values. The most common and standard, is choosing a gamma of 2.2, and a color temperature of 6500K.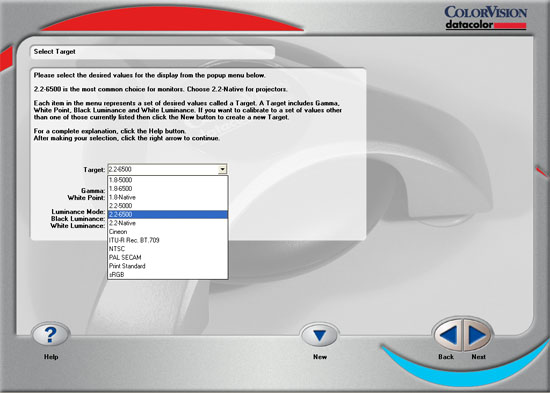 You might notice a button on the screen labeled New, which enables users to create an entirely new gamma and color temp of their choosing. For most users, you will not need to make any adjustments here, but we'll go over it to let you know what it consists of.