ColorVision Spyder2Pro
Dynamic Range: Black point: 0.02 cd/m2
Dynamic Range: White point: > 5,000 cd/m2
Interface: USB data and power supply
Weight: 175g (6.1 oz) (including counterweight, LCD baffle, and USB cable)
Warranty: 2-year hardware warranty
MSRP: $279.00 | Click For Best Price

The packaging of the ColorVision Spyder2Pro is rather snug and safe. When you first open the glossy packaging, you will find a thick cardboard box which houses the colorimeter and its components. After opening the box, you'll see a gray protective foam cover, and after lifting the foam lid, the contents of the Spyder2Pro box are revealed. Still, another form of protection exists as the inside of the box has a foam mold to house the Spyder2Pro contents. All in all, a rather elaborate packaging design to keep your $200+ investment snug.

Let's take a look at what's inside the box.

The Spyder2PRO Colorimeter

The Spyder2PRO Colorimeter comes with an LCD baffle and the image below shows the baffle attached on the Spyder2PRO. This is what will be gently resting against your LCD monitor.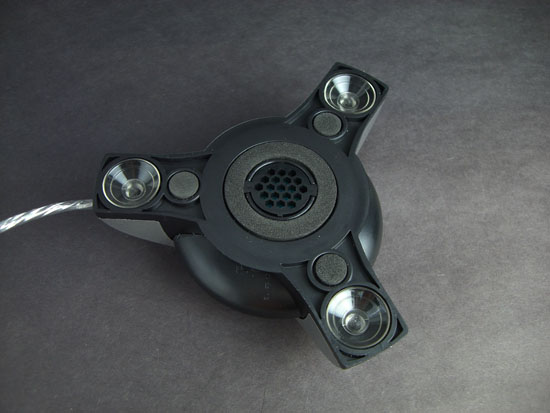 Below you can see the colorimeter sensor when the LCD baffle is removed.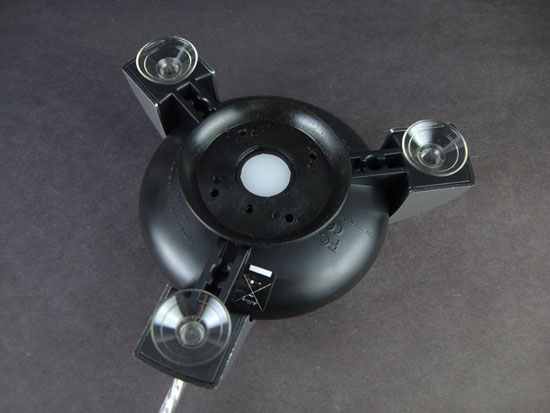 Below is the Spyder2PRO shown without the LCD baffle resting directly on the surface.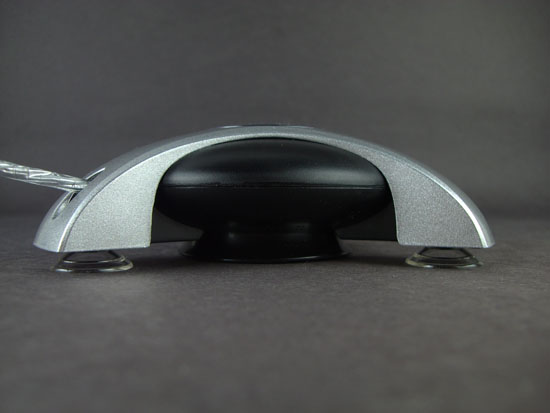 And here is the LCD baffle attachment. It is interesting to note a colored filter piece is used on the baffle, but not for the Spyder2PRO when calibrating a CRT monitor.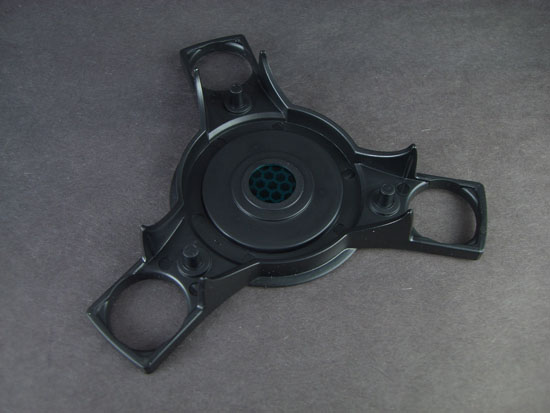 Counterweight And USB Cable
Datacolor provides a generous length of USB cable. About 8ft. This is probably because the Spyder2PRO can be used with front projectors, so an extra cable length is necessary. Still, I give kudos to Datacolor for doing this.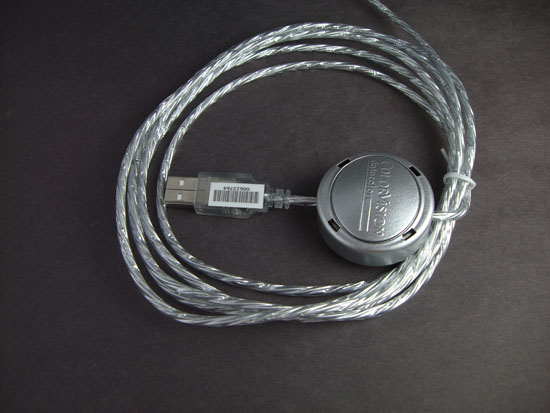 The counterweight is nicely integrated with the USB cable, but unfortunately, it takes too much effort to pull the cable through the counterweight to adjust it. Pulling too much on a USB cable can damage it over time. A possible solution could be, and I stress COULD, is adding a small amount of lubricant to the area which moves through the counterweight so some pressure is taken off the cable.

You're probably wondering if those four slits on the top of the counterweight are for adjustment. Apparently, they are not. I tried unsucessfully to see if they would release temporarily for the USB cable to slide through.

The image above (and on the right), you can see the soft padding underneath the counterweight.