Alien Skin BlowUp
Features: Enlarge images up to 1600% (4x) their original size without halo and stairstep artifacts.
Requirements: Adobe Photoshop or Elements
Official Website: Alien Skin
MSRP: $199.00 / Alien Skin Owners: $149.00
Current Price: Click for best price

In this third installment of comparisons, we really start to see how an algorithm can either get better as the image increases, or get worse as it increases.

Original Size Thumbnail

Seen below is the original thumbnail which measures 100 x 71 pixels with a resolution of 72 ppi (pixels per inch). This is the same thumbnail which is on the first comparison page, only now, we are increasing the upsampling to 1000%.

Blow Up Example Crop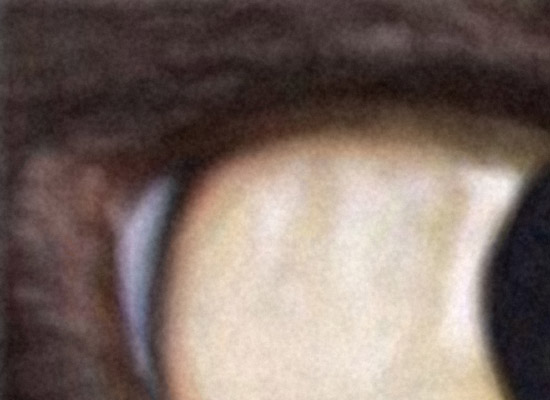 Adobe Photoshop CS2 Example Crop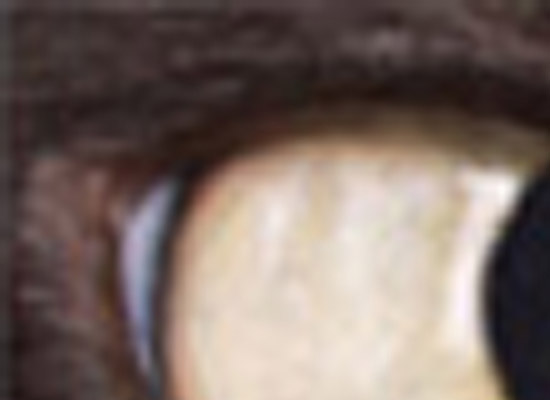 Genuine Fractals Print Pro 5 Example Crop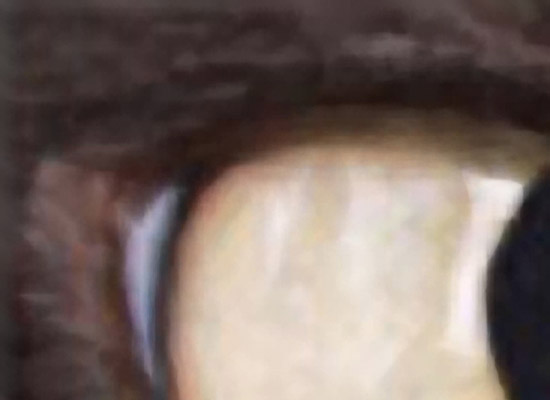 If you would like to view the entire originals which were produced here, you can download them below or view them in another browser window. Note they are somewhat large (even larger than the previous page's images), so if you're on dial-up, this may take a few moments. If you have broadband access, you're fine. To view the images, simply click on the links and to download the images, just right-click and "Save Target As".
The Third Round Of Comparisons: Blow Up Takes A Huge Lead
After blowing up a small thumbnail to 1000% its original size, we begin to see the applications go off on separate algorithm tangents. Adobe's Photoshop resizing is nothing to brag about. We see even more stair-stepped artifacts.
Genuine Fractals Printo Pro 5...well, I'm not sure what exactly is going on here because it seems as if the image is "smeared out" like a painting effect.
Blow Up, in my opinion, breaks away from its previous lead by a large margin in this example. The granular effects of the upsampled image keep the edges within their normal dimensions. For example, if you look at the pupil of the cat's eye, you don't see any deviations. This is key in upsampling images because you don't want a program to take wild liberties. For large upsampled images, you could possibly have something entirely different from the original, which is not good.