Alien Skin BlowUp
Features: Enlarge images up to 1600% (4x) their original size without halo and stairstep artifacts.
Requirements: Adobe Photoshop or Elements
Official Website: Alien Skin
MSRP: $199.00 / Alien Skin Owners: $149.00
Current Price: Click for best price

In this second part of comparing some of the major upsampling applications, we're going to upsample a larger image, then crop a key area of each of the processed images of the noted upsampling applications. Do note you can view the entire originals of the upsampled images at the bottom of this page with links provided. The image selected is from Charly, my cat. She's becoming more involved in my image examples because of the details of her hair and overall features. Actually, she refused to move from blocking my monitor until she received more publicity.

Original Size Thumbnail

Seen below is the original image which measures 282 x 219 pixels with a resolution of 72 ppi (pixels per inch).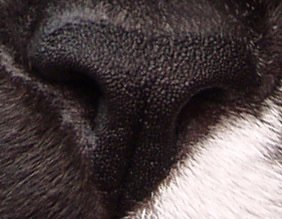 Blow Up Example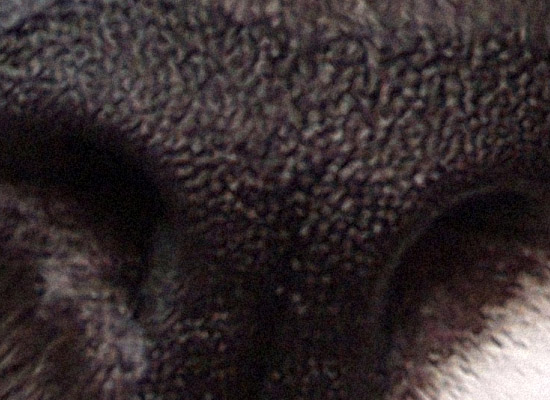 Adobe Photoshop CS2 Example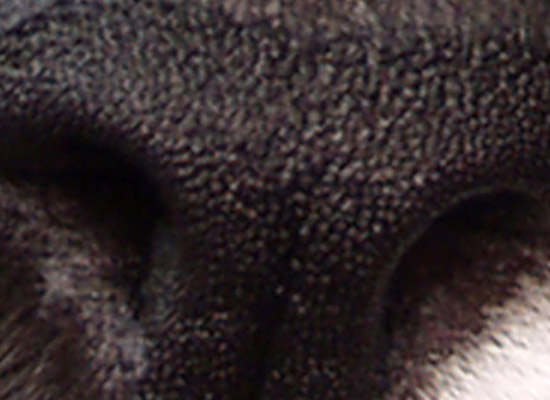 Genuine Fractals Print Pro 5 Example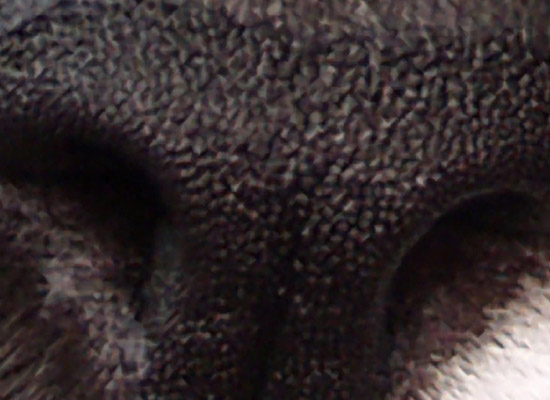 If you would like to view the entire originals which were produced during this review, you can download them below or view them in another browser window. Note they are somewhat large, so if you're on dial-up, this may take a few moments. If you have broadband access, you won't wait that long. To view the images, simply click on the links and to download the images, just right-click and "Save Target As".
In This Conclusion: Blow Up Wins Again
In this example we can observe Blow Up is using the advantage of granular sharpening, as mentioned on the previous page. However, this is simply not done by an Adobe PS filter. This is done much more intuitively at the micro-level of the image. Once again, the special grains are minimizing sharp geometric shapes which distort an image at extreme upsampling, and yet preserve an image sharpness.
Adobe's bicubic upsampling gets us a noticeable amount of blurring which would certainly be an issue at much larger upsamplings. Genuine Fractals Print Pro 5, while at first looking "clean", a second look the image is highly reminiscent of some of Adobe's Artistic filters, which make the image more of a painting-like texture. The roof of Charly's nostrils show pyramid-like shapes which are not exactly consistent with the original image.
GF Print Pro 5 exhibits geometric shapes which are probably done on purpose to produce a pseudo-sharpening affect but what is lost, is the realism.
What Alien Skin has apparently been successful at accomplishing, is applying a very complex film grain algorithm with their upsampling application. For avid film users this is probably an exciting moment. For digital users, you should be just as excited because the prints will look realistic.