Eye-One Display 2
Dynamic Range: Black point: 0.05 cd/m2
Dynamic Range: White point: up to 1,000 cd/m2
Interface: USB data and power supply
Weight: 90g (3.1 oz)
Warranty: 1-year warranty
MSRP: $249.00 | Click For Best Price

In the box are the basic components of what you will need to calibrate your monitor. I found the box to be a little challenging to open. Now, a person could just rip the cardboard off and have the plastic casing revealed, but if you wanted to keep the cardboard outer casing reasonably intact, I recommend opening both ends, then gently pulling out the plastic. It will appear to be stuck, and the way the package is made, it somewhat is, but after a few moments of pulling from the top of the package, you should be ok.

Inside The Box

Inside the box you will find the following:
Eye-One Display 2 Colorimeter
Counterweight for LCD Screens (suction cups on the colorimeter for CRT displays)
Ambient light measurement head
Software CD (Eye-One Match Software, Eye-One Share Software, Interactive training modules)
Upgrade Voucher (worth $200)
Download 4 Filters From the Nik Color Efex Pro 2.0 collection for free
- Bi-Color Cool/Warm
- Graduated Orange
- Contrast Only
- Brilliance/Warmth
A Closer Look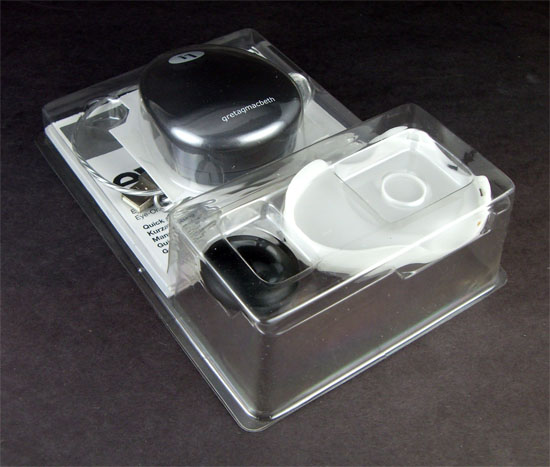 A Closer Look At The Colorimeter
A very soft felt ring surrounds the outer part of the colorimeter, which assures no rough edges will be bumping against your LCD panel.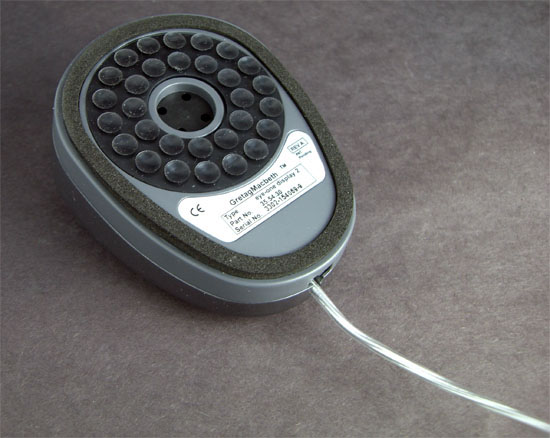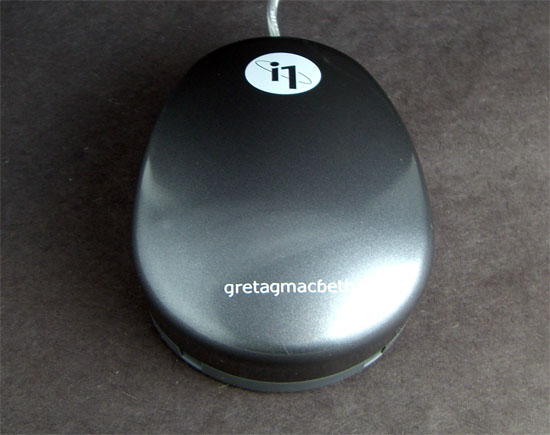 Colorimeter And The Ambient Light Head
The ambient light head comes in handy for not only measuring your environmental light, but also as a nice protective casing, keeping the sensitive and vulnerable area of your Eye-One D2, safe from possible falls on the floor and dust.