After you select your film stock, you will now begin to see just how the program works and how the images appear to you. For this reason, the preview window is essential.

Alien Skin provides several different preview window arrangements for viewing the original image and the filtered image. A total of nine preview selections are possible. Why? Well, my guess is that you have different images which will require different types of previews. Some images will be more comfortable viewing a top and bottom comparison, while others may require a diagonal comparison. Further, you may find it necessary to switch the diagonal and horizontal comparisons because the image demands it. This is why Alien Skin provided so many different comparison windows. Definitely a plus in my book.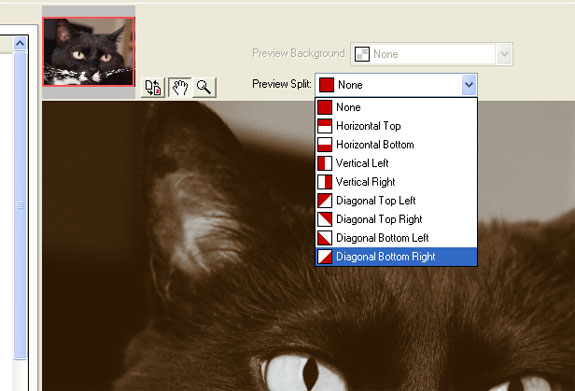 Exposure Preview Windows
The following are examples of what the previews look like.