The box containing the URA-350SA and accessories is hearty box, and built solid. Opening the box up (after sliding it out of the attractive out sheath casing), the URA-350SA is contained by a simulated foam material which keeps the URA-350SA from moving around while being shipped from various points to your door. VIZO's accessories for the URA-350SA are neatly packed, and the amount of accessories included is impressive. The company includes everything you need to get the enclosure up and running with your 3.5" hard drive.

What's In The Box

Here is what I found in the URA-350SA box:
URA-350SA 3.5" enclosure
URA-350SA stand (for vertical positioning)
USB cable
eSATA cable
SATA to eSATA adapter cable w/bracket
Power adapter
Power cable
Screw fitting kit
Cleaning cloth
User manual
Driver CD
eSATA to SATA Adapter Cable With Bracket
VIZO conveniently provides an internal SATA to eSATA (the "e" stands for external) adapter with a PCI bracket. This allows you to have no worries about connecting your external drive to your motherboard as all the necessary cables are provided.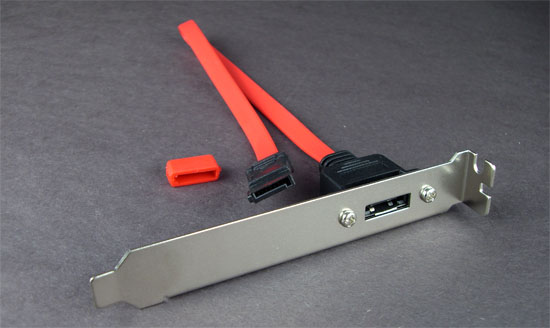 AC Adapter
The URA-350SA AC adapter is of very good quality. It has 20-gauge wire connected to the adapter with a 4-pin DIN plug for best electrical connection. This particular piece is 52" long, with about 47" of actual cord length. The AC cord (not shown) is 73.5" overall with about 69.5" of actual cord length. Combine both pieces of the AC adapter and the AC cord, and DigitalDingus came up with 125.5" total with 116.5" of cord length, which is about 9.75ft of flexible AC cord. This is exceptional. Why DigitalDingus went to such great lengths (sorry about the pun) to measure these seemingly irrelevant AC connection pieces is because I wanted to find out how far away from the computer the external enclosure could possibly be. However, there is another factor which is the USB connection cable, and this is significantly shorter (as shown below). You can obtain USB2.0 extensions at many online cable specialty stores.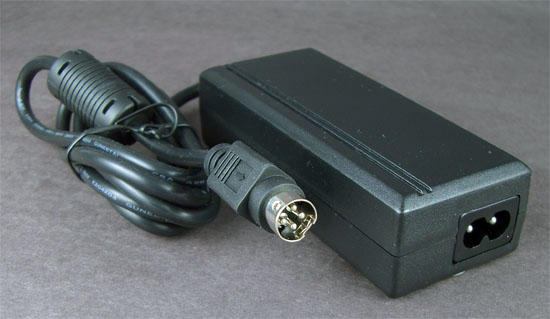 Speaking of purchasing special cables, my favorite store for finding those extended length cords of virtually any format for any device known today, is PCH Cables. You get excellent service and quick shipping. I've used PCH for my entire cable needs for about a year now.

eSATA Cable

Below is the eSATA cable. It measures 23.5" in length, just shy of 2-feet. Actual cord length is about 21.5".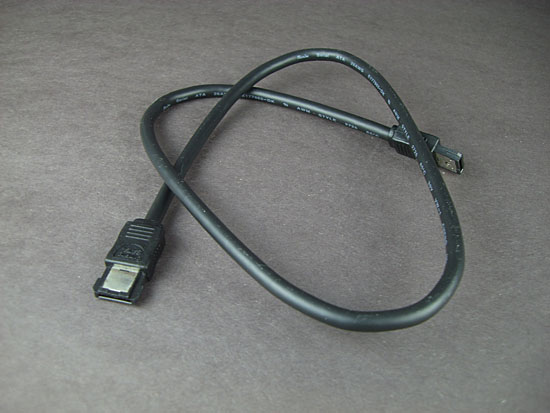 USB Type A to Mini B Cable
The USB Type A to Mini B (5-pin) cable measures 39.75" in length, or about 3.3-feet. Actual cord length is around 37.75".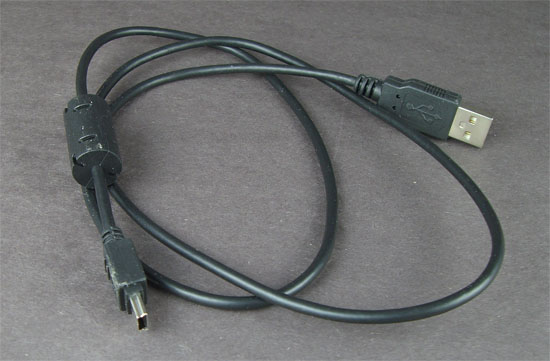 Vertical Stand
VIZO includes a vertical stand for the URA-350SA enclosure. I like the stand, but I do wish there were more rubber cushions on each end of the stand. While the inside rubber grips protect the sides of the drive from getting scratched and provide a snug fit, the ends of the stand do not have any rubber surface, which in result, contacts the metal ends of the enclosure. My suggestion is if you want to prevent any possibility of the enclosure from being scratched, find some small pieces of foam material and wrap them around the ends (then taping both ends of the wrapped foam so they won't unwrap--this allows for a non-contact way of making a padding around the stand without the need for glue or direct taping which could remove the top coating off the stand).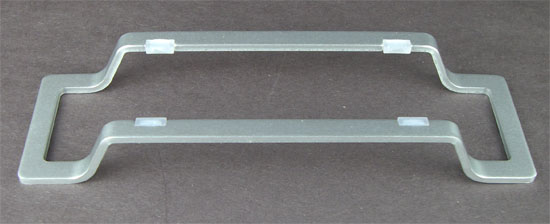 Screw Kit
VIZO supplies a screw kit which includes the hexagon screwdriver for the hexagon screws which will be used on the outer casing.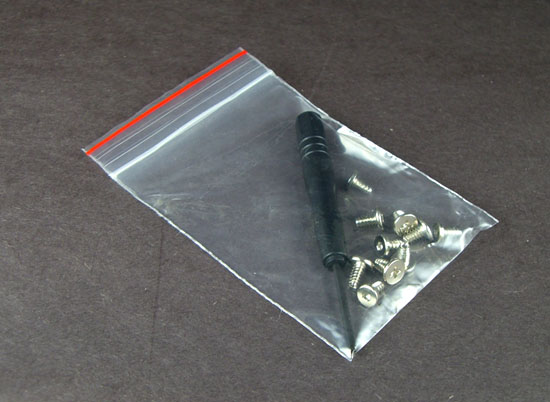 PCCLoneEX CD-ROM & Driver Disc
Included with the URA-350SA is the PCCloneEX CD-ROM and also includes drivers for those operating systems which are older. It is highly recommended an operating system of Windows 2000, XP, or XP Pro be used.