Let's take a closer look at the URA-350SA itself. VIZO's Uranus URA-350SA is one big slab of aluminum, which most definitely keeps the heat dissipation at its best. In addition, a small fan circulates fresh air to make sure there is little or no heat build-up. I noticed the URA-350SA has a very fine and polished finish on the aluminum enclosure. It's a sight to be seen when everything is up and running. When using the vertical mount, the drive is sturdy, and the 4 rubber grips allow no metal contact on the sides, preventing the enclosure from having scrapes (although the possibility of scratches does exist on the spine-side of the enclosure unless the user makes a simple modification as noted on the previous page). I also hope VIZO creates a home network version with ethernet ports for access from multiple computers as home networking is very popular due to lower computer prices and decreased costs of building powerful computers.

File / OS Button

Below you can see the File-OS button which will backup specific files you choose beforehand, or the entire operating system files.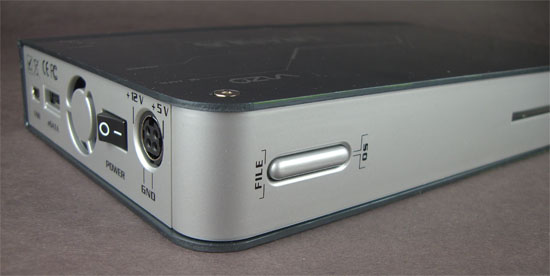 Top Spine View
Here's a view of the top spine of the enclosure, laid on its side.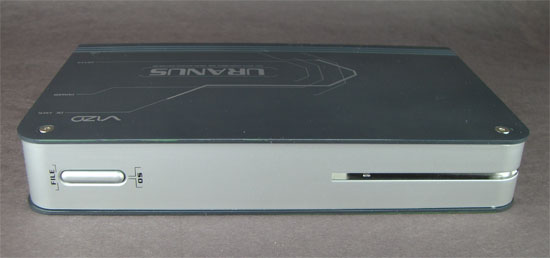 Bottom Spine View
Here's a view of the bottom spine of the enclosure, laid on its side. Ventilation slots can be seen which also work in unison with the fan located in the back.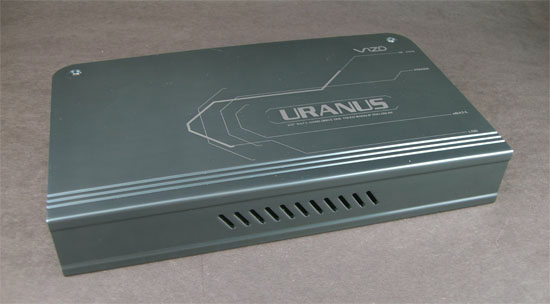 Inside The URA-350SA
Taking a closer look on the inside of the Uranus, we have a rather sleek layout due to the SATA connectors versus typical IDE and 4-pin power connectors.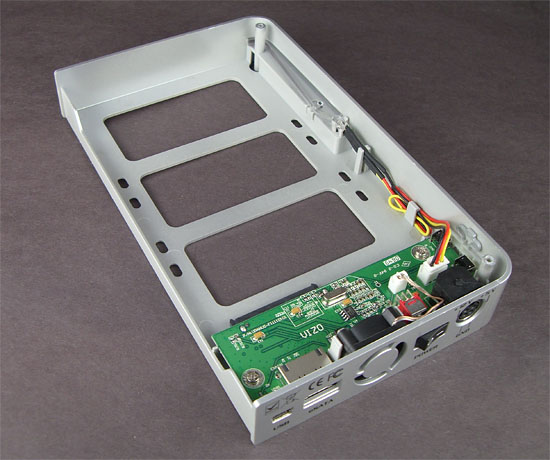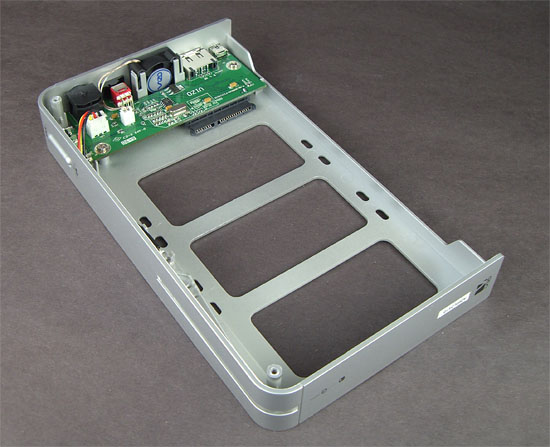 The URA-350SA In Action
A really cool purple neon color emits when the drive is being formatted (or whenever the drive is actively transferring or recording content). When the drive is not active, a neon blue color is seen.