ColorEdge CE240W
Display Panel: 24.1" TFT color LCD panel
Resolution: 1920 x 1200 Native
Contrast Ratio: 1000:1
Brightness (Typical): 450 cd/m2
Aspect Ratio: 16:10
Viewing Angle (H/V): 178/178
Dimensions: 22.3" (W) x 14.1" - 18.9" (H) x 9.1" (D)
Video Inputs: Digital DVI-I 29-pin x 2
USB2.0 Ports: 2 "downstream", 1 "upstream"
Warranty: Five Year Covering Parts and Labor, 3 Years on Backlight
MSRP: $1,699.00 | Check Price / Purchase

Calibrating with the CE240W is quite easy, but you will need a compatible calibrator tool (and have the software installed) in order to use the ColorNavigator CE software. Eizo specifies the following acceptable calibrating sensors:
GretagMcBeth: All Eye-One Display products (except for the LT version)
X-Rite: MonacoOPTIXXR and MonacoOPTIXXRPro
ColorVision: Spyder2 and Spyder2Pro
Using Eizo ColorNavigator CE
Once you install the ColorNavigator CE software (and have your other calibrating software installed as well), you will see the following screen when starting. I personally chose a gamma of 2.2 (which is Eizo's default gamma from the factory).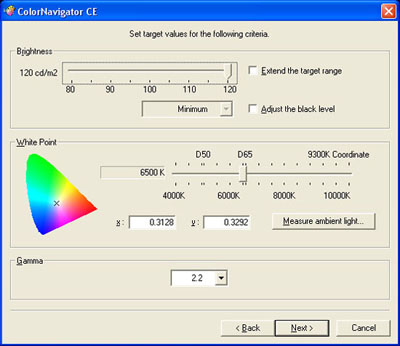 After setting your target values, you then initiate the calibration sequence.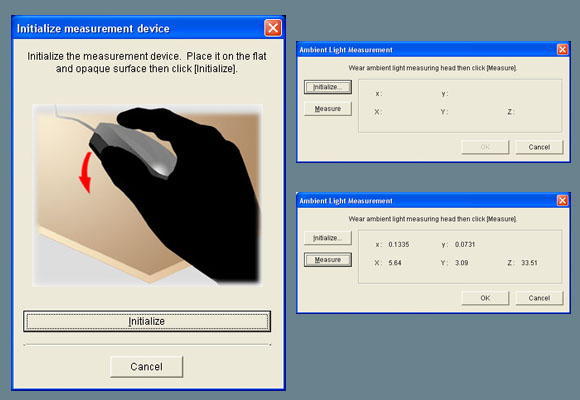 Once the values are obtained, a screen will display where to place your calibrator sensor.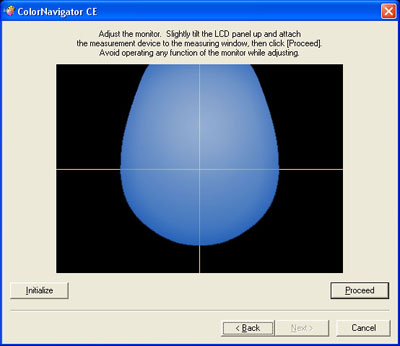 For a few minutes, you will see in the lower-right side of the monitor, the calibration taking place. Once this is complete, ColorNavigator CE will create the Adjustment Result.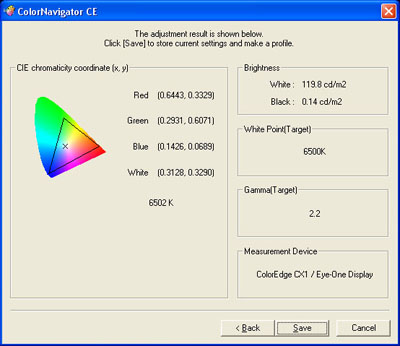 And finally, you can save the created result to a retrievable ICC 2.0 color profile.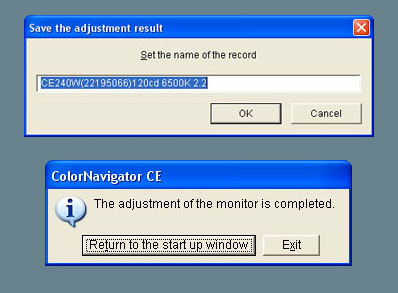 Easy Calibration
As you can see, using ColorNavigator is simple to use and you get results in 10-minutes or less. Of course, you might ask why a person would use ColorNavigator if another calibration tool and software is already installed. My answer would be to use whatever method is best for you. Eizo does say:
The EIZO-developed ColorNavigator CE software for ColorEdge CE models makes calibration both simple and accurate. Instead of having to judge colors and do time-consuming inputting, or having a specialist do it for you, all you need to do is input target values for brightness, white point and gamma. ColorNavigator CE works with a wide range of measurement devices to directly access the 10-bit Look-Up Table of the monitors for accurate and reliable calibration in minutes.
Of particular note, Eizo also comments ColorNavigator CE software is not compatible with Macintosh PCs with Intel processors.