The first of the Eye Candy Effects Collection we're taking a look at, is Eye Candy 5: Impact. Bevel, Chrome, Glass, Gradient Glow, Motion Trail, Perspective Shadow, and Super Star also comprise Eye Candy 5: Impact. Impact is one of three Alien Skin Eye Candy applications which is meant to transform your images, web design, and graphic creativity to a new level. Three new filters are included in this version and are noted below. What the Eye Candy filters are known for, is high-quality results without the tiresome adjustments of multiple layers using other applications.

Eye Candy 5: Impact Features

Some of the major features of Eye Candy 5: Impact:
Three new filters: Backlight, Brushed Metal, and Extrude
Bevel, Chrome, Glass, Gradient Glow, Motion Trail, Perspective Shadow, and Super Star have also been brought up-to-date for Eye Candy 5
Intra-product navigation (switch from one Eye Candy 5 filter set to another within the Eye Candy 5 interface)
Professional results with minimal work
Simple yet advanced adjustments for the user who wishes to customize their EC5 filters to their own tastes
EC5 Impact GUI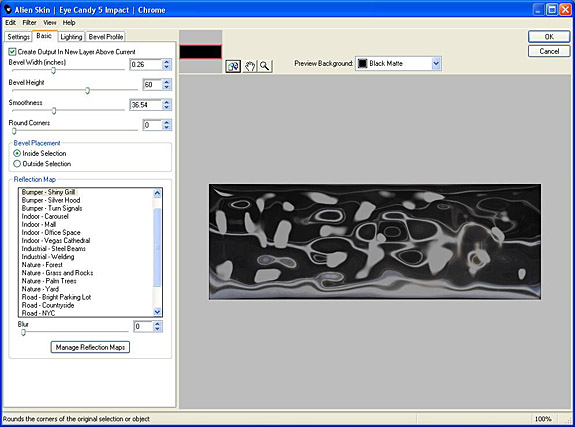 EC5 Impact GUI
Impact Examples
Below are examples of the Brushed Steel filter being used as a background, and applying the Chrome filter to the DIGITALDINGUS text.

Brushed Steel & Chrome


Circular Gold & Motion trail (with PS CS2 Warp Text)

The following two examples are using the Bevel filter:

Bevel - Result #1


Bevel - Result #2

Shown below is an example using Motion Trail. While you can use Motion Trail on a contrasty object, making it appear to move, you can also use it for softening images, conveying a different perspective, as well as bringing new emotion to the image.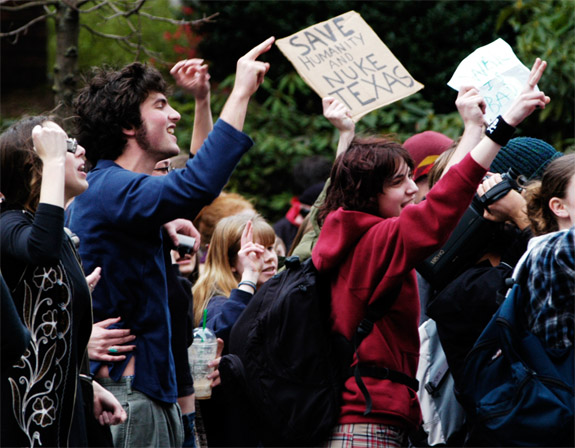 Image without Motion Trail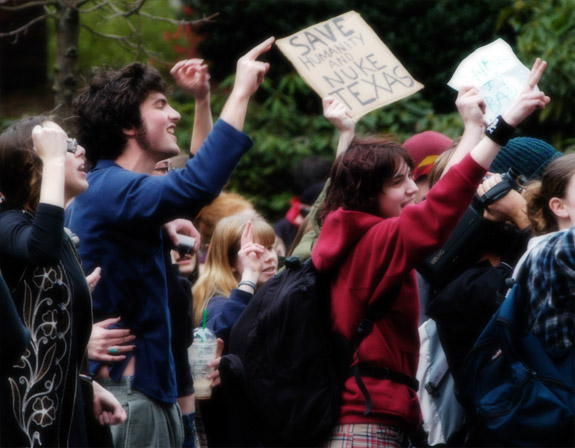 Image with Motion Trail

The difference between Alien Skin's Impact filters and built-in filters, is the amount of detail and professional appearance. You just cannot get this level of detail unless you're highly skilled, and even then, Alien Skin's engineers have designed their filters to rival anything on the market.