Luxon Advanced ED
by VIZO
Features: 3.5" HDD enclosure which has a solid aluminum housing, along with an eSATA connection, and a USB 2.0 connection. The LUE-360 can be used horizontally or vertically with the supplied vertical stand.
Official Website: http://www.vizo.com.tw/
MSRP: $59.99
Current Price: Check Amazon / Purchase

Let's take a look at what's in the box of the LUE-360. Packaging of the Luxon Advanced ED, like other VIZO packaging of products, is done respectfully. VIZO uses the two-part styrofoam-like material to keep the contents firmly contained within the box. A cardboard panel is used to separate the enclosure from the accessories. Everytime I open one of VIZO's product boxes, I'm always impressed by how attractive and shiny their products are. The LUE-360 is no different. In this particular review, I received the black version, and when the plastic wrap is removed, it looks rather nice. I always get compliments about VIZO enclosures on my desk when friends come over during my review sessions.

The Luxon Advanced ED (LUE-360)

Below you can see the layout of the LUE-360. It's a simple plastic frame, meant to not absorb the heat, but pass it on to the aluminum enclosure.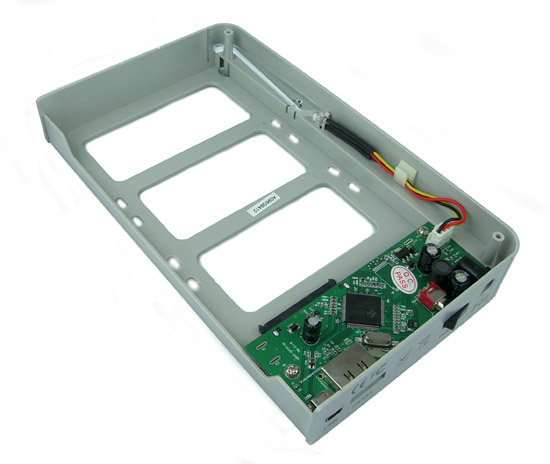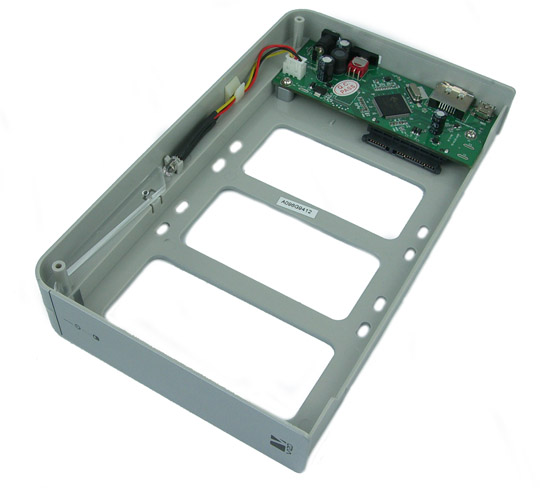 Easy Installation
What's so convenient about SATA drives, is their power and data interfaces are much easier to connect, in addition to having a smaller form factor. All a person has to do is slide the drive into the SATA slot, and you're done. Hooking up an IDE drive would take considerable more effort because there is a larger volume of wires to tangle with.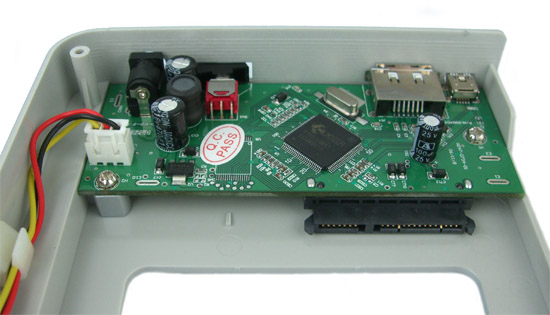 LUE-360 Panel
Nothing particularly special here, but it is consistent with VIZO's other enclosure panels: a clean panel with all the provided hookups within a centralized compact area.

LUE-360 AC/DC Adapter
The Luxon Advanced ED has little less heavy-duty power adapter than the URA-350SA did. However, the adapter is still a higher quality than I've seen on other cheaper enclosures. And when powering your enclosure, you don't really want to skimp on quality power adapters.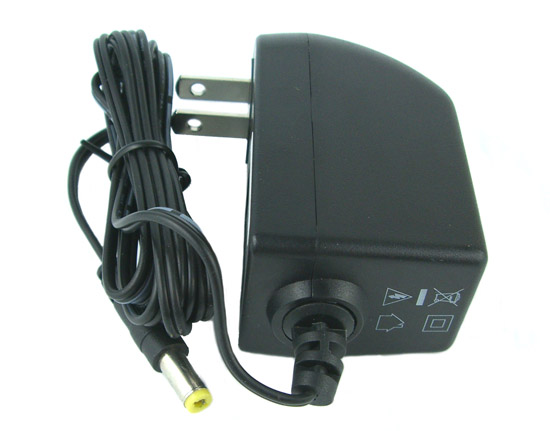 Solid Aluminum
Among the many shared features of higher-priced enclosures offered by VIZO, The Luxon Advanced ED has a solid slab of aluminum, which keeps the enclosure cool and dissipates heat quickly.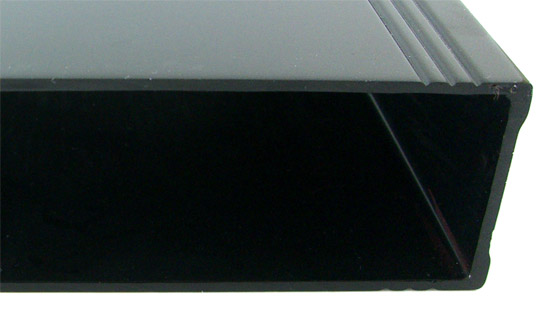 The JM20336: The Brain Of The LUE-360
Inside the LUE-360 is the JMicron 20336 Hi-Speed USB & SATA II 3.0G Combo to SATA II 3.0G Bridge. This is the brain of the Luxon Advanced ED enclosure, and is quite a powerful chip.