The following are images taken of the LG GSA-5169D Super-Multi Writer.

The Back Of The GSA-5169D

Certainly not the usual look of the back of a media drive, but this is what separates the GSA-5169D from the rest. A set of RCA A/V inputs and even an S-Video (for higher video quality) are provided for connection to any video output device (camcorder, VCR, even DVD player) which has RCA outs and S-Video out.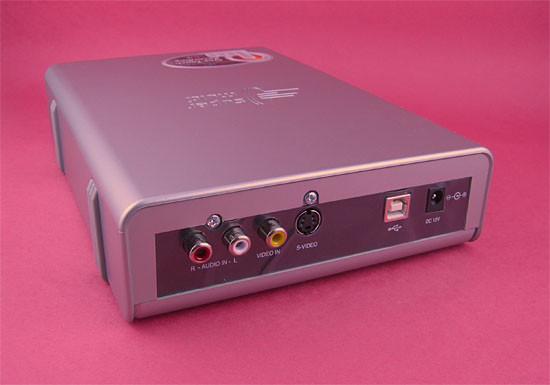 The Left Side Of The GSA-5169D
From this view you can tell the drive is longer (by about 1/3) than other media drives. The rubber feet extend beyond the bottom and are positioned on the sides of the drive as well. This is probably due to the option of placing the drive on its side. From the front view of the positioning of the buttons and the front panel itself (seen above in the top illustration), this could be the case.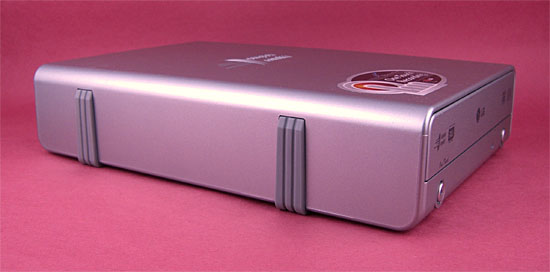 The Top Of The GSA-5169D
The top of the GSA-5169D reveals the "Super-Multi" logo pillow bezeled into the top of the unit.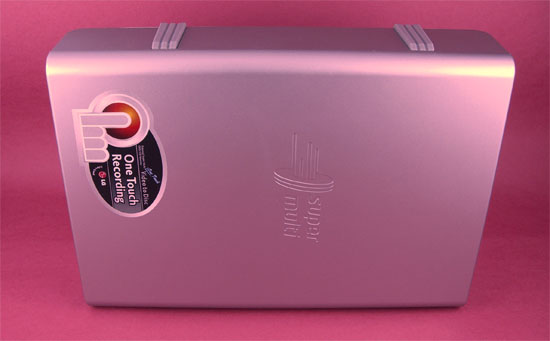 The Bottom Of The GSA-5169D
The bottom of the GSA-5169D reveals the rubber feet which do their job, by the way. I attempted to move the drive around on my rather smooth desktop and it didn't budge. The rubber feet also provide a cushion and damper for vibrations within the drive itself from bouncing back to the external surface it is on, and vibrating back, resulting in cyclic vibration which causes disc movement to become unstable. Also, notice the lack of many screws. Only two are seen on the bottom of the GSA-5169D, providing for a nice and smooth surface.