1500VA UPS Battery Backup
by Belkin
Features: A dual-form factor UPS, which features Automatic Voltage Regulation, 8 battery protected outlets, SNMP, USB and serial options. 3-year warranty. Fanless operation.
Official Website: http://www.belkin.com
MSRP: $199.99
Current Price: Click for best price

Using The F6C1500-TW-RK is simple to operate. Installing the Bulldog Plus Software is optional and is not necessary. However, the software is a monitoring tool which informs you of voltages running to your UPS and the regulation of that voltage as it goes out from the UPS to your equipment. Bulldog Plus also allows you to set the preferred shutdown time if a power outage occurs, as well as many other helpful indicators as shown below. One advantage of installing software is the recording of voltage increases and decreases over time, so you can later view the logs and figure out if these power issues can be prevented on your end.

Belkin Bulldog Plus

Seen below is a screenshot of what Firmware Version 1 owners of their UPS devices will have on their computer monitor.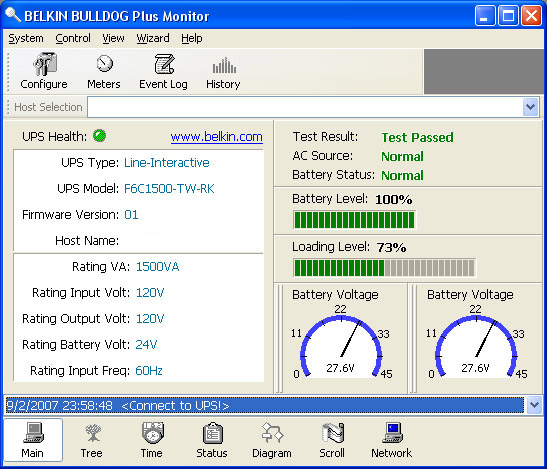 As little as 2 or as many as 12 meters can be displayed, showing a variety of different voltage aspects of the UPS. I did observe some redundancy when using the maximum 12 meters, but do note you can select which information is to be displayed.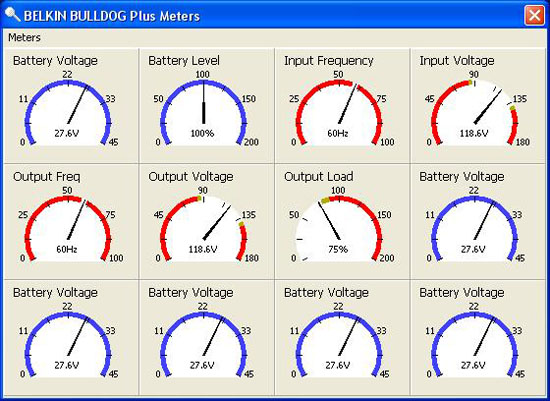 Below is a screenshot of the Diagram option which shows the input and output power flow of the UPS. This is displayed in real time, so you see the numbers change every few seconds.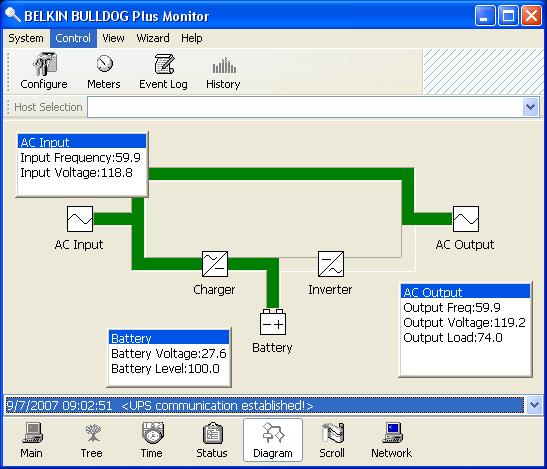 Belkin Automatic Power Management Software
Seen below is a screenshot of what Firmware Version 2 owners of their UPS devices will have on their computer monitor. Unfortunately, there is no current firmware upgrade opportunity for Version 1 owners. The user manual is somewhat unclear, but it appears as if only an RS232 connection is available. I would think a more modern USB connection would be offered, and the user manual is lacking in the grammar department, so I can't say for sure. I did try and connect the 1500VA UPS to a USB and RS232 port while running BAPMS but could not connect to either port.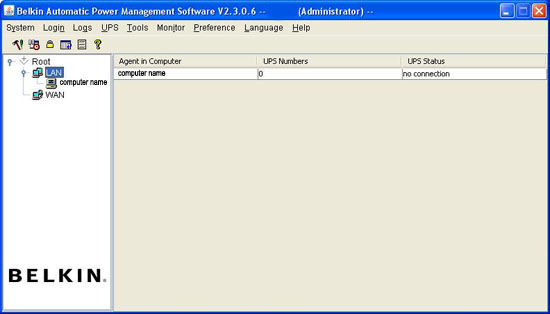 The connection issue is shown below: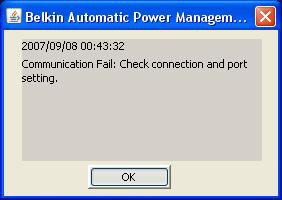 And a few more screenshots: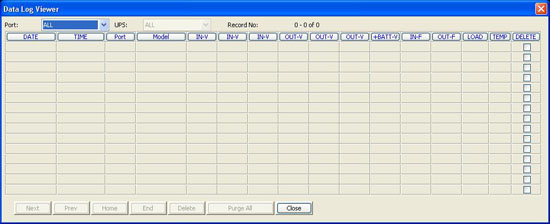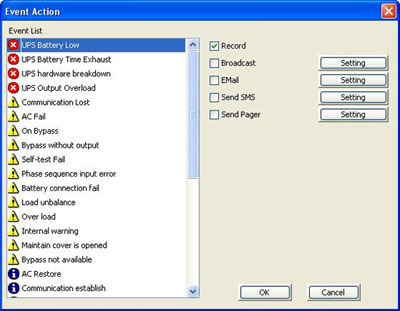 I like the newer version look, but I didn't get a chance to observe any meters or voltage indicators. I'm hoping Belkin can release a version for both UPS firmware versions and future versions for easier compatibility and less consumer frustration. I've seen this situation before. A great product design, but the software engineering aspect is outsourced to a 3rd party where the software application just sits in limbo for several years. it is nice Belkin appears to have updated the older Bulldog Software, but leaves the firmware version 1 owners behind in the dust.