Installation of SnapStream's FireFly doesn't take too long. It's more than likely you do not have the required Dot Net Framework, so be ready to download this addition necessary application from Microsoft's website. What's convenient, is SnapStream will install it for you: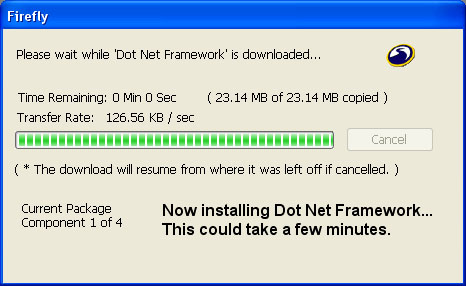 Installation of the Dot Fram Network takes about 5 minutes.

Beyond Media Installation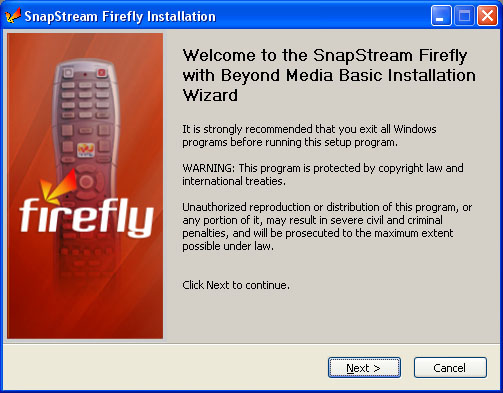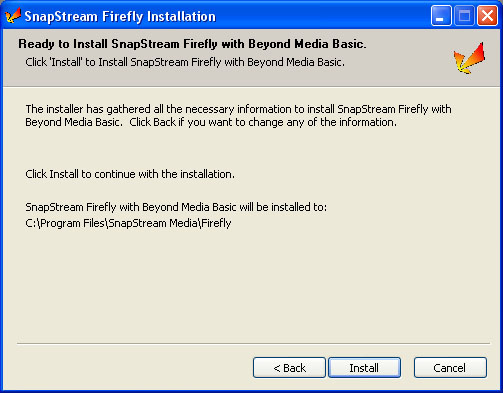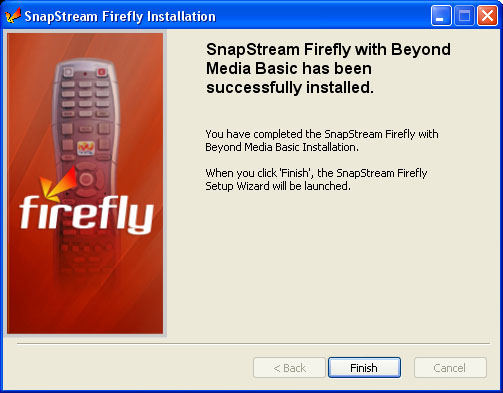 Installing Beyond Media takes about another 4-5 minutes.

Post-Installation Comments

Installation went very smooth and I did not encounter any hickups or obstacles along the way.