Before we get into actually using the remote and its advanced functions for your particular customization, let's take a look at the software. The software is the engine behind the simplicity of doing the general and specific tasks you need accomplished. The software CD is to be installed first. All modifications of components and devices, and how their buttons operate, will be connected via your computer, with the included USB/mini-USB cable. Once finished, simply unplug the remote and it's ready to use.

INSTALL THE SOFTWARE FIRST

Be sure you install the software included with your remote package, before hooking up the remote to your computer. If you do not, you will be prompted to do so in the future...

Easy Installation

Setting up the software was fairly easy to do, but here are some screenshots and descriptions of what to expect: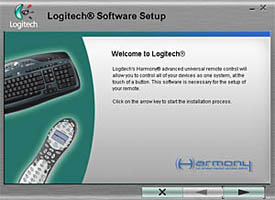 ...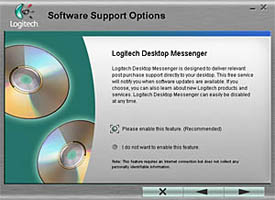 The first screen you see when installing the software cd, is the Welcome screen. Next, you will have the option to enable the "Logitech Desktop Manager" or disable it. I recommend enabling, because it will automatically download pertinent updates for your remote.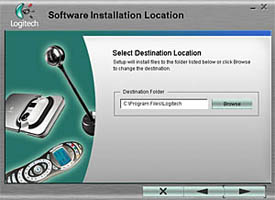 ...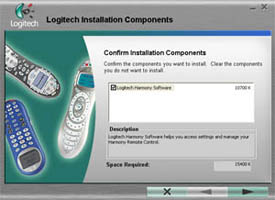 The 3rd screen you see when installing the software, is the the install destination. Normally, you would just leave this set to the default "C:\Program Files\Logitech", but you could have it set to another drive or folder if you wanted. The next screen is the confirming of installation components. Occasionaly you might see software additions, so this is nice of Logitech to let you know what is actually being installed.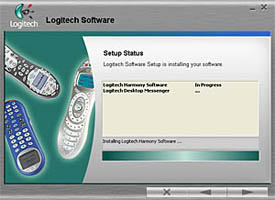 ...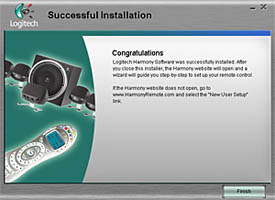 The 5th screen you see when installing the software, is the the "Setup Status" notification. This is helpful, as it informs you what is going on with the installation. The last screen of the software setup, is the completion of the software installation.
With You At Every Step Of The Installation
I can't tell you how many times I've installed software, ranging from digital cameras to scanners to software itself, and not having a clue as to what the software is doing on my computer. Logitech makes sure you are aware of as many steps as possible during the installation.