Let's take a closer look at the G7's charging station. You have a few options when using this station. It can be used exclusively as your charging base, or it can also be used as the transmitter.

The G7 Charging Station From The Side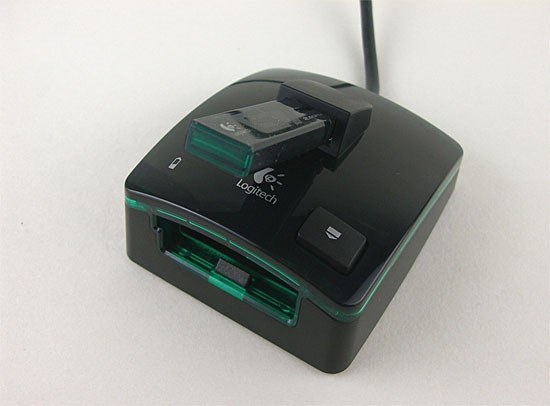 G7 Charging Station With Li-Ion Rechargeable Battery
The G7 Laser Cordless system comes with two Li-Ion batteries, allowing you to always have a battery fully charged and ready to be inserted into the G7 when its battery power is depleted.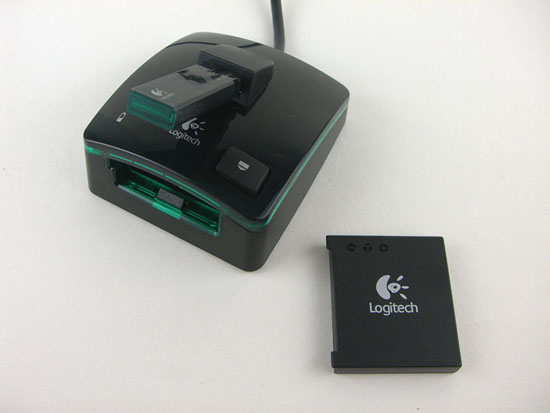 G7 Charging Station From The Bottom
You would more than likely overlook a very important special feature of the G7 Laser Cordless system. I almost did myself. If you flip the charger over, you will see a switch which has two options: Boost Mode and Normal Mode. Normal Mode charges the battery at the normal rate, which takes up to 10 hours. Since you already have one battery in the G7, this amount of time to recharge is not an issue. However, there are sometimes where you will be using the mouse non-stop, for several hours of gameplay. Boost Mode basically rapid charges the battery. In two hours, the Li-Ion battery is ready to be swapped out for the one in your G7. My advice, when not in a pure gaming environment, where you will be playing for several hours at a time, is to keep the G7's charging station Normal Mode. This will greatly extend the life of the batteries.