Blade Runner
Ultimate Collector's Edition
Features: HD DVD 5-Disc Ultimate Collection, containing all five Blade Runner versions, including the rarely seen Workprint version.
Distributor: Warner Brothers
Movie Release: June 25, 1982
This Release: December 18, 2007
MPAA Rating: R
Final Cut Running Time: 1 hr 57 mins
Archived Versions Running Time: 1 hr 57 mins
Workprint Running Time: 1 hr 50 mins
Official Website: http://bladerunnerthemovie.warnerbros.com
MSRP: $99.99
Current Price: Check Price / Purchase

If this isn't the definitive Blade Runner, I don't know what is. Below are images taken of the Blade Runner: (Ultimate Collector's Edition) 5-Disc set. Amazon.com did an outstanding job of getting this shipped to me in only a few days, considering I chose Super Saver Shipping. I'm probably going to get a few emails asking, Is this 'Ultimate Edition' worth the upgrade? Should I get one? I'd have to respond with a YES, YES, and YES. There is a ~$40 premium over the plain HD DVD 5-Disc set Warner Brothers is offering, but if you're one of those who wants a sense of completion for Blade Runner, this is the way to do it. Considering $66.95 is the current price for this edition, it really is a great deal. And when you see it on HD DVD (or Blu-ray), you better put a cushion on the floor for your jaw to drop on. For those who want the SD DVD version, you'll be paying about $12 less ($54.99) for the exact same set, only minus the HD quality.

UPDATE: As of the date of this review, you can get the HD DVD Complete Collector's Edition (the 5-Disc HD DVD set minus all the accessories and Deckard Briefcase) for around $29 which is a bargain, considering the amount of material you get.

Blade Runner: Ultimate Collector's Edition

Below is the top of the Blade Runner (Ultimate Collector's Edition) briefcase.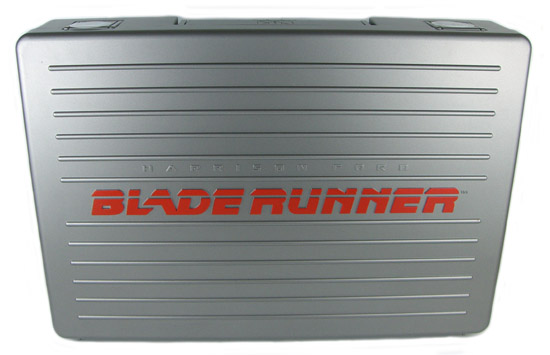 The following are images of the front and back of the Blade Runner: Ultimate Collector's Edition briefcase.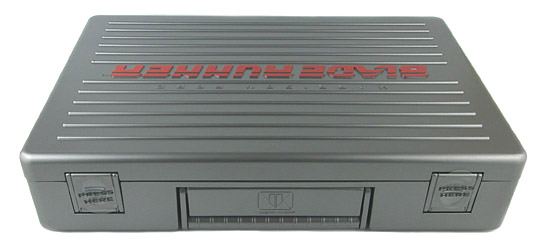 Below you can see the numbered limited edition sticker, placed on all Ultimate Collector's Editions. On this particular case, the number is 074488/103000. As a side note, there are few HD DVD and Blu-ray Ultimate Collector's Editions available (I figure about 16,000 for HD DVD and 16,000 for Blu-ray, while 70,000 available for SD DVD). SD DVD versions number from 000001-070000, then HD DVD takes over from there till about 088850, and from there Blu-ray editions all the way to 103000. In case you're wondering about who received the 000001 case, well, Ridley Scott did.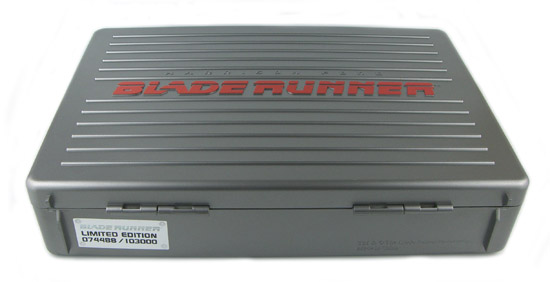 Viewing the briefcase opened, there are a lot of goodies in here. I feel like a kid again! We can see the HD DVD 5-Disc case, the Spinner Vehicle Replica, Miniature Unicorn, Motion Film Clip, and the Rare Art Folio featuring works by Syd Mead and other artists.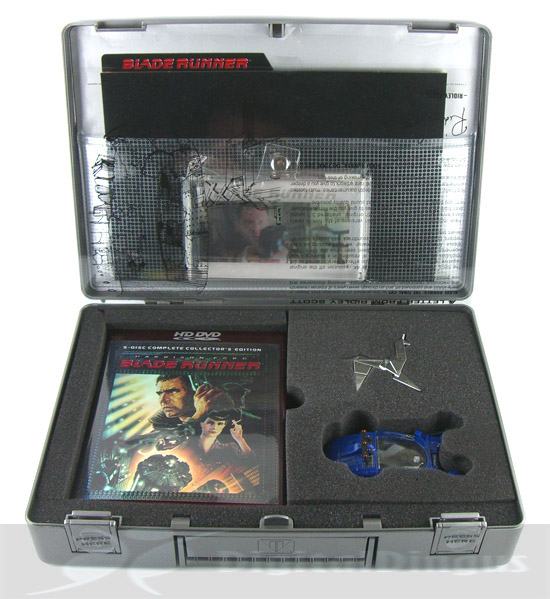 HD DVD 5-Disc Case
A special HD 5-Disc Case was made for the Blade Runner set (HD DVD and Blu-ray owners get their respective colors).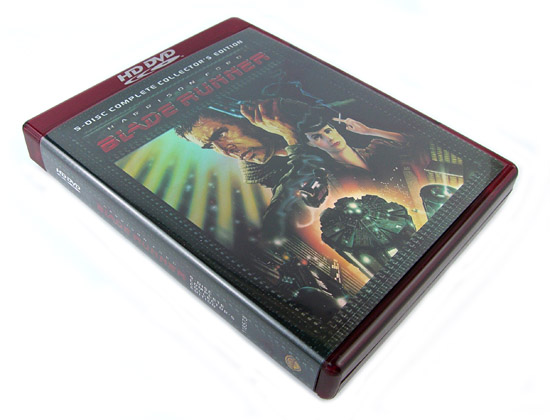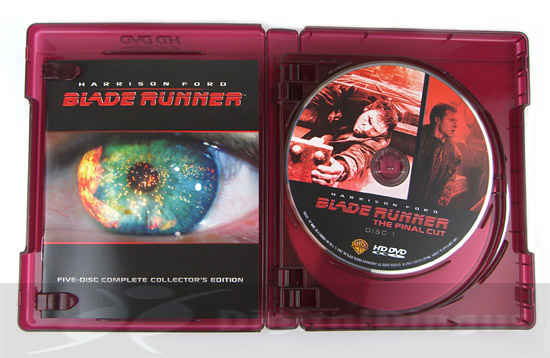 Blade Runner Art Folio
The artwork pieces offered in the Ultimate Collector's Edition are worth framing, and I'm personally going to find some frames for them to display proudly with my DVD collection. These are high-quality prints.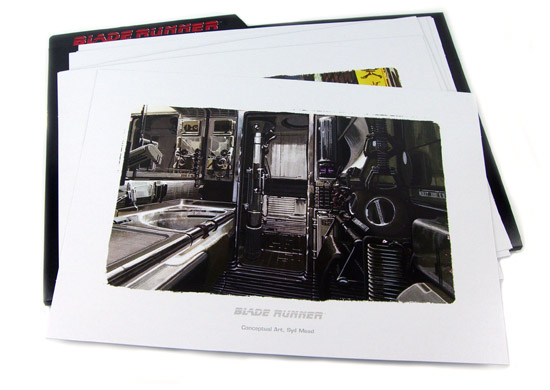 Blade Runner Spinner Vehicle Replica
The Spinner Vehicle Replica could be built better, and it's certainly not something to play with. However, it is rather detailed.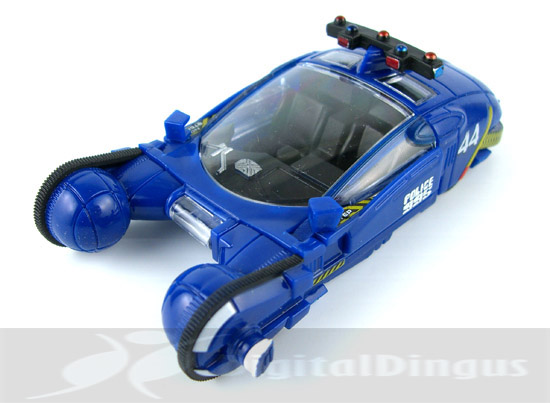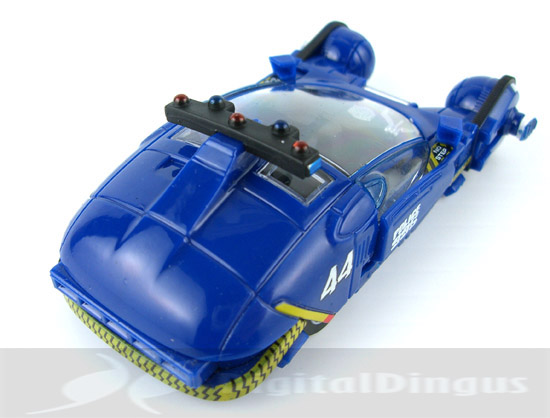 Blade Runner Unicorn
Probably the cheapest and worthless piece of this entire set. A nice peuter version would have worked for the unicorn, and I would have paid accordingly. Plastic just doesn't cut it, especially for something like this because it's too shiny, and too fake looking. Not to mention, the shiny coating on the plastic will rub off in the years ahead.