Like the 2300U2, the Fujitsu 1300U2 comes with SecureMO 1.1 in the 1300U2 packaging box.

SecureMO

SecureMO is Fujitsu's special data security software which encrypts data written on the MO disk itself. In addition, you have the choice of encrypting your information in other steps, such as self-decrypting files, and choosing whether the SecureMO is applied to the disk exclusively, or on your computer as well.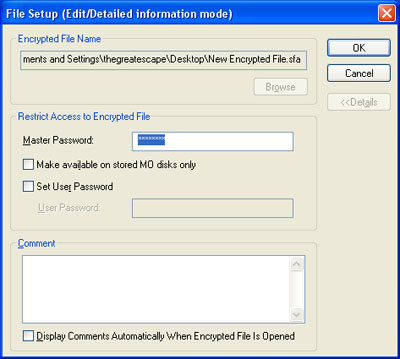 Shown below is the interface of the SecureMO program.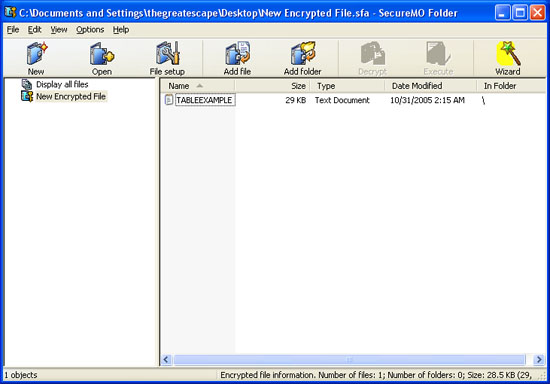 Why And When To Use Encryption
Using SecureMO is an option for Fujitsu MO storage products, but there might be times when your information needs to be protected from wandering eyes. The best example I have is your password list and financial information files. Having password programs which store the data for you and encrypt it is nice, but this keeps you tied to the actual password program itself. It's much easier to just use the SecureMO software to encrypt your data as it is.
Encryption Reduces Virus Infiltration
If you start a routine of encrypting your files, the chances of getting viruses within your programs are virtually none. The reason is because viruses don't know how to deal with encryption. Since encryption is exclusive to the program and media, the virus cannot access it.