Image Doctor 2
by Alien Skin
Features: Advanced restoriation, retouching, removing, and repairing of images and photos. Requires Adobe Photoshop CS2 or later, Paint Shop Pro Photo X2 or later, Photoshop Elements 5 or later (4.0.1 for Mac). A 30-day trial is also available.
Official Website: www.alienskin.com
MSRP: $199.00
Current Price: Buy From Alien Skin

Installing Image Doctor 2 was very simple, and took only a few minutes before I was up and running. The PC system I used for this installation was DigitalDingus PC System #1, because I wanted to see how stable Image Doctor 2 was, as well as if it worked on an older computer system. Image Doctor 2 installed and performed just fine (with the typical observation of being sluggish in larger processing environments because of my CPU and memory speeds). Image Doctor 2 is opened within the Filter menu of Photoshop. For some filters, an image must have a selection area where ID2 is going to conduct its surgery, so be aware of this if ID2 gives you a notice about needing a selected area first before the filter opens. Once these two requirements are met, you're ready to get to work.

There are five major filters contained in Image Doctor 2. These filters are:
Blemish Concealer
Dust And Scratch Remover
JPEG Repair
Skin Softener
Smart Fill
Each filter has a different effect on an image. For skin tones and skin issues, use the Skin Softener and Blemish Concealer. For images which have been highly compressed and you want to remove some of the jaggies which tend to encircle themselves around key defined areas within an image, the JPEG Repair filter does pretty good and we'll take a quick comparison look below.
JPEG Repair
Deblocking Amount: 90
Blur Amount: 30
Add Grain: 7
The 2x, 3x, and 4x images were taken to the extreme, but it does show the type of smoothing Image Doctor 2 can provide you with your inferior JPEG images.


Removing Unwanted Objects: The Simple Way
Removing specific areas within an image which need to be removed, I have found two ways to do this most effectively. Both ways it is necessary to create a new layer in Photoshop, using the layer to guide ID2's repairing abilities. This is really simply to do, and you don't need to be a pro to do it. The first way, is slightly rather easy, and we'll take a look below on how to do it.
We'll be using the same image below on the next page for the advanced features as well.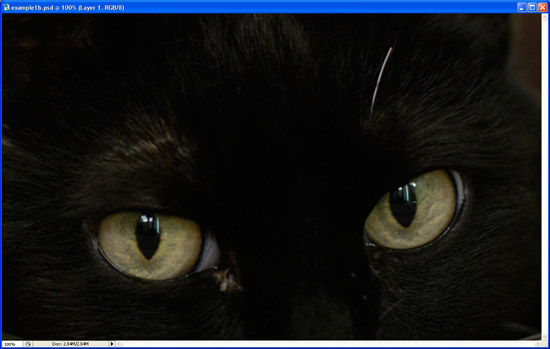 Using the Lasso tool, we draw an area around the object to be removed. It will probably take a few tries to eventually get a nice and tight lasso drawn, so feel free to practice before the actual processing is done.
Now, select Filter --> Image Doctor 2 --> Smart Fill, and the following changes occur: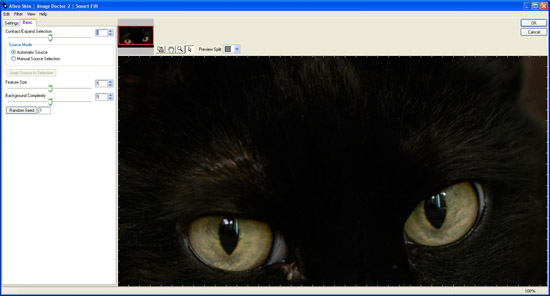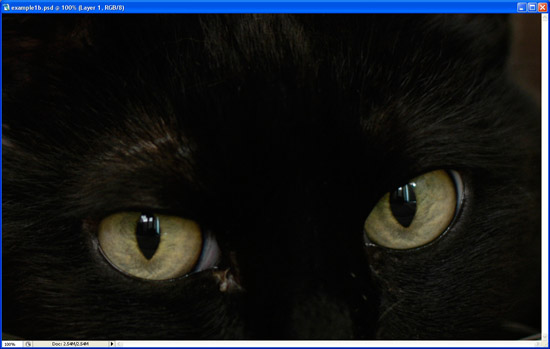 Pretty simple, right? And as with every Alien Skin plug-in, you can adjust the filter to your own customized needs. Maybe the image doesn't look right? use Random Seed in addition with Contract/Expend Selection, Feature Size, and Background Complexity for for highly user-specific requirements.
On the following page, we'll use a more advanced technique which will apply to multiple objects. However, one could use this simple technique multiple times, so the advanced section does not necessarily need to be used if you don't understand it. It's just their for those who are a little more familiar with Photoshop.