Nikon UK is pleased to announce the introduction of the D2xs professional digital SLR camera, following the success of the award-winning Nikon D2x.

While the D2xs shares many features with its predecessor, the new model boasts an array of refinements that enhance performance and improve the user experience. Such features include, refined viewfinder performance; a new LCD with a 170-degree wide viewing angle; significantly increased battery life; and a wide range of firmware enhancements.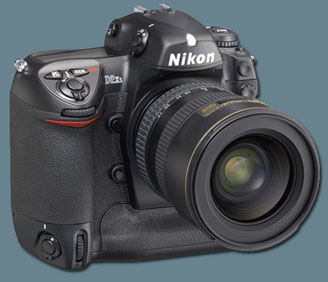 The integration of a 12.4 megapixel CMOS image sensor delivers high quality images that can be captured in JPEG or RAW images at a rate of up to five frames per second in continuous shooting mode. Powerful image-processing technologies and the 3D-Colour Matrix Metering II ensure images rich in detail, colour which contain a smooth tonal range. The D2xs also offers 3D-Colour Matrix Metering II in High-speed Crop mode and new custom settings have been introduced to the viewfinder to allow clearer viewing for the user.
Professional photographers will appreciate the ability to select Adobe RGB in any of three colour modes, making it possible to work with a wider range of colours that complement various working environments. Furthermore, in-camera creative possibilities are extended with the addition of a new Black & White (sRGB) colour mode.
The D2xs maximizes the potential of Nikon's Creative Lighting System, delivering high-precision flash performance including i-TTL flash control which support for Nikon's Advanced Wireless Lighting system. The latest high energy EN-EL4a rechargeable lithium-ion battery provides enough power to support shooting of up to 3,800 images on a single charge. It can be recharged at any time and features a handy 'fuel gauge' which displays remaining charge by percentage, the number of shots since last charge and overall battery status.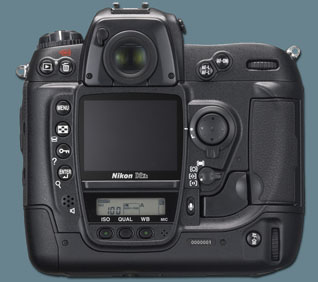 The new model continues to feature the excellent high-speed shooting performance, rapid start-up, a release time lag of just 37ms, and an 11-area autofocus system as found in the D2x. The Nikon DX Format sensor and Nikon F mount design have also been continued to guarantee seamless compatibility with all AF Nikkor lenses and the growing range of high-quality DX Nikkor lenses.
Compatibility with Nikon's Wireless Transmitter WT-2/2A provides fast image transmission, improved security and compatibility with the latest protocols. Wireless LAN remote D2xs control can be achieved using a computer that has (optional) Camera Control Pro software installed.
With an exterior based on a design by famed industrial designer, Giorgetto Giugiaro (GIUGIARO), the D2xs is instantly recognisable as a new-generation Nikon camera.
Specifications and equipment are subject to change without any notice or obligation on the part of the manufacturer.
June 2006
©2006 Nikon Corporation