Atrio m8 Professional Earphones
by Future Sonics
Features: Exceptional sound from a compact earphone system acclaimed by music professionals and recording artists. The Atrio m8 reduces ear fatigue, if not eliminating it altogether. The Atrio Series has also been designed for live performance applications.
Official Website: http://www.futuresonics.com
MSRP: $199.00
Current Price: Buy Direct From Future Sonics

The box of the Atrio m8 Professional Earphones is a compact box, which keeps the contents in a pretty good shipping condition. I didn't observe any issues and since we're dealing with a very compact and lightweight product, the type of box used is more than sufficient.What I was more impressed by, was the included case and the accessories as shown below. Future Sonics did a great job at not only packaging the Atrio correctly, but provided accessories to fit the various sizes of a person's ear.

What I Found In The Atrio m8 Professional Earphones Box:
Future Sonics m8 Professional Earphones
2 Pair ComfortFit Foam Sleeves (Large)
2 Pair ComfortFit Foam Sleeves (Small)
1 Pair EarFills Silicon Sleeves (Large)
1 Pair EarFills Silicon Sleeves (Medium)
1 Pair EarFills Silicon Sleeves (Small)
1 Atrio Series Carrying Case
1 Loop Cleaning Tool
The m8 Professional Earphones
From a distance, these might look like your typical earphones, but when we take a closer look, we see a much different design. The design you see below is from two decades of research into creating the best possible device to transmit audio from your music source to your ears.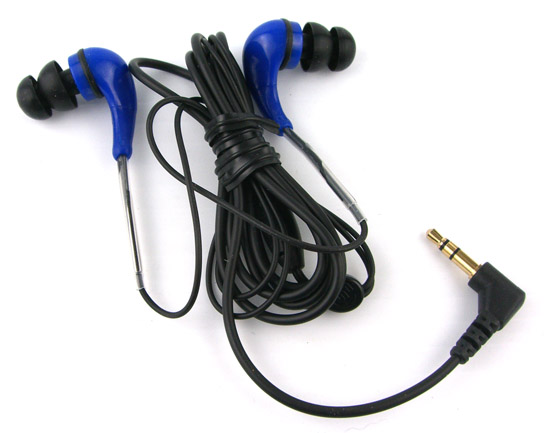 The Carrying Case
A very nice case is included to keep your m8 professional earphones and accessories protected. It's very soft to the touch which tells me the earphones will be a perfect match.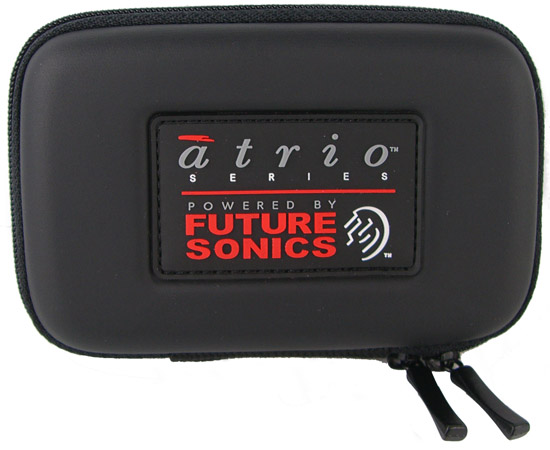 On the back of the case, you'll see a little metal loop and a Velcro strap to attach to your belt or whatever you may want to attach it to.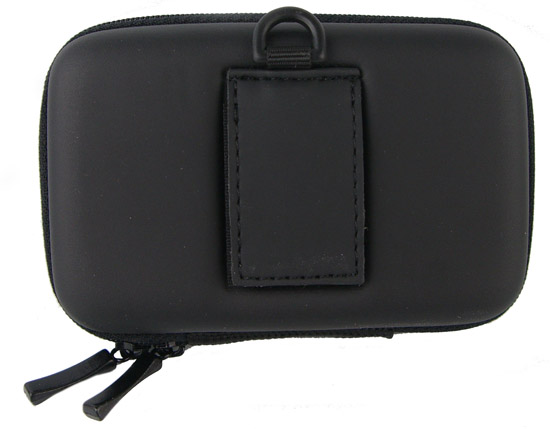 The inside of the case reveals a mesh separator which can hold your ear pieces but can also hold your SD or CompactFlash media cards as well.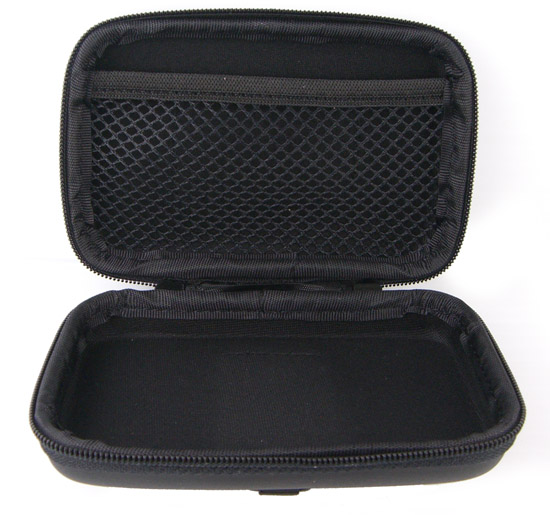 The m8 Professional Earphones Accessories
What I was pleased to find was the inclusion of several different sizes of ear pads and cushions for the m8. Also included is a special loop cleaning tool.