Universal Bluetooth Stereo Transmitter
Application: Transmit audio from all devices which support an audio jack (3.5mm or 2.5mm), or an RCA connection.
Official Website: Com One
Parent Website: Baracoda
Current Price: Check Price / Purchase
MSRP: $49.99

The packaging of the UBST is the typical blister plastic packaging which is not a DigitalDingus favorite. Cutting into the package can result in small cuts on the hands and fingers if not careful due to the very sharp edges which are created from cutting the package open. While DigitalDingus does not treat most packaging as a "con", DigitalDingus does try to influence manufacturers to make a more friendly type of packaging to not only the consumer, but to the environment as well. A mostly cardboard box with a plastic area for viewing the UBST would have been preferred.

Below you will see the contents of the package. What's nice is Com One provides everything for you to get started. They don't skimp on cables, and in fact, the cables appear to be of the quality gold-plated type.

The Universal Bluetooth Stereo Transmitter

Below you can see the UBST and included user manual, which I highly recommend reading.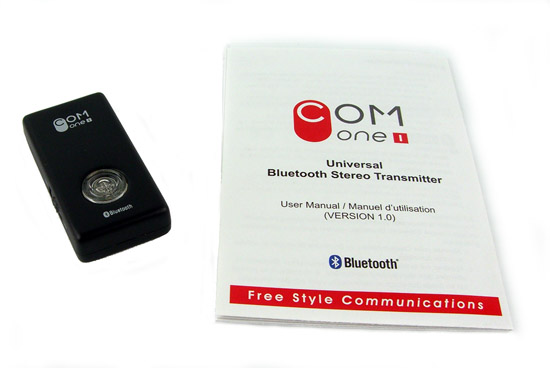 AC Adapter & RCA Cable
The AC Adapter and RCA-to-3.5mm cable can be seen below. The AC plug which fits into the UBST for charging, is the smallest plug I've seen. As a rule of advice, be a little extra cautious when plugging and unplugging it as it will not be as strong as a typical charging plug. The RCA cable is about 11-inches in length.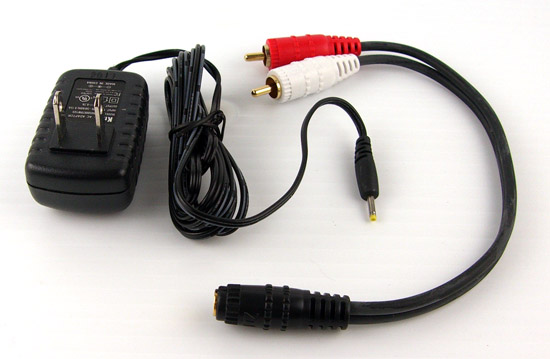 3.5mm Cable & 3.5mm-to-2.5mm Cable
Com One provides the necessary cables to get your music movin'. The 3.5mm cable is about 6.75-inches in length, and the 3.5mm-to-2.5mm adapter cable is just a tad over 12-inches.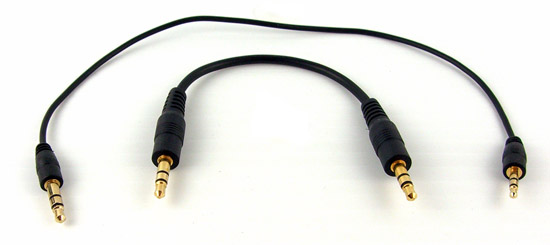 Overall Impressions: High-Quality Product
After looking over the UBST and the accessories, the overall package contents are of high quality. Com One has managed to create a very compact A2DP transmission device with quality accessories. This tells me a lot. If a manufacturer doesn't really care, it will be evident in their packaging.