Photo/Graphic Edges 6.0
by Auto FX Software
Features: A high-quality frame and edge creator for Photoshop users and other Adobe image editors. Providing over 10,000 edge effects, hundreds of matte surface textures, and the opportunity to create your own presets, PGE 6.0 is a foundation for image enhancement.
Official Website: http://www.autofx.com
MSRP: $179.00
Current Price: Buy Direct From Auto FX

Just to give a brief note here before we get into the actual use of Auto FX's Photo/Graphic Edges 6.0. The packaging of PGE 6.0 comes in a compact size, greatly reducing any disposable contents. All software packages to date reviewed by DigitalDingus had typical cardboard box packaging, which is fine because most of it is recycle-friendly, but Auto FX takes an extra step in creating a compact presentation without the need to dispose of any excess materials altogether. The CD-ROM sleeve with glossy artwork is a welcome difference to packaging I normally encounter. In this particular case, you have 3 CD-ROMs included, which contain the Install Disc, PGE Data Disc 1, and PGE Data Disc 2.

Installing Photo/Graphic Edges 6.0 was very simple, and no problems were encountered. When installing PGE 6.0, you have three discs of content which need to be placed on your computer's hard drive, so installation does take some time on this application. Complete installation of all CDs takes about 20-minutes.

Auto FX is nice enough to include information on just where to find particular plugin folders for applications (Adobe, Corel, and Jasc) in their electronic PDF manual, which really helps the installation go along smoothly. If you need to know just where your particular plugin directory is, you can see where it goes with the breakdown in this manual. More than likely, you'll never need to reference this information, but it's nice to know it's there just in case.

Photo/Graphic Edges 6.0 was installed on DigitalDingus PC System #1, because I wanted to see how stable Photo/Graphic Edges 6.0 could be. Amazingly, it performed rather well, and although I did experience slow moments where the processing was intensive, a typical computer user should have no problems considering the average price of powerful processors and computer systems these days. PGE 6.0 was also installed on the latest DigitalDingus PC System (at the time of this review), which includes an Intel Quad Core Q9450 processor and 4GB of DDR2-800 RAM by OCZ. Like a hot knife through butter.

When you first start Photo/Graphic Edges 6.0 within Photoshop, you will see a small box which says "Photo/Graphic Edges 6.0 is active. Please switch to Photo/Graphic Edges 6.0 and finish task or hit cancel". It is meant to notify you PGE 6.0 is running within your image editor. The message is displayed permanently within your image editor, and then Photo/Graphic Edges 6.0 begins. Using the DD PC System #1, I was surprised it took maybe 5-10 seconds at most for the application to start.

The user interface for Photo/Graphic Edges 6.0 is meant to be the same as other Auto FX applications, and as such, simple but yet expansive control is offered. The interface does take a little time to get used to, but becomes intuitive after a few sessions. There are several textures within each filter effect, and I highly recommend experimenting with as many as possible.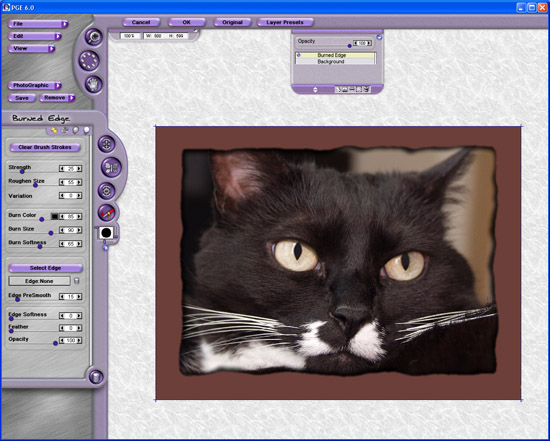 Memory Dots, saving your processed file within the plugin itself, and all the other important features of an Auto FX application are here, so if you've used other Auto FX applications before, you'll be at home.
Image Examples
In this image, I was choosing a photo frame within a minute or less, and it was rendered the next minute. In Photoshop alone, I would have been at my desktop a lot longer, trying to make this frame. Even the simplest of frames, can take a considerable amount of time in Photoshop. Auto FX Photo/Graphic Edges simplifies this. Auto FX software engineers do the programming. You and I simply do the mouse clicking.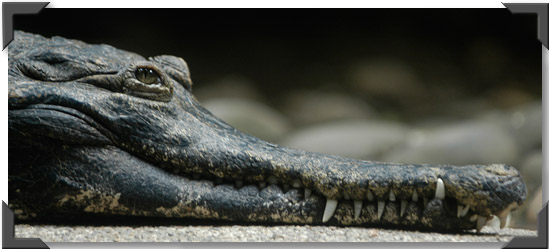 Grabbing an old "Water Drop" photo from my earlier days of photography, I used the Burned Edges filter with a black edge. If the image was color, I would have probably opted for a colored edge. After the filter was processed, I backed out of PGE 6.0 and within PS CS2, I simply added a drop shadow with a few tweaks.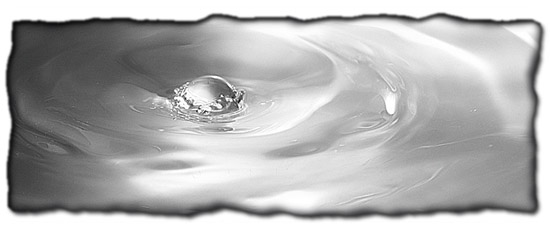 Below is another photo frame, chosen from a vast selection of frames within Auto FX's library. And remember, you can make your own and have them saved, in case you want to expand your collection further.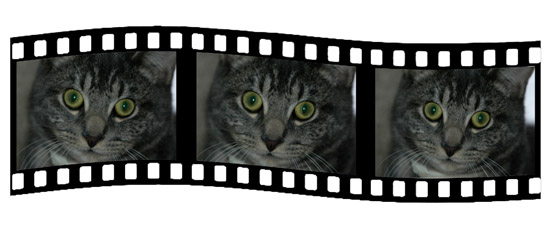 I took the Burned Edges filter and combined it with a special background filter area called Light Tiles, which is available exclusively within PGE 6.0, to produce the image below. You can also create a more elaborate texture background if needed.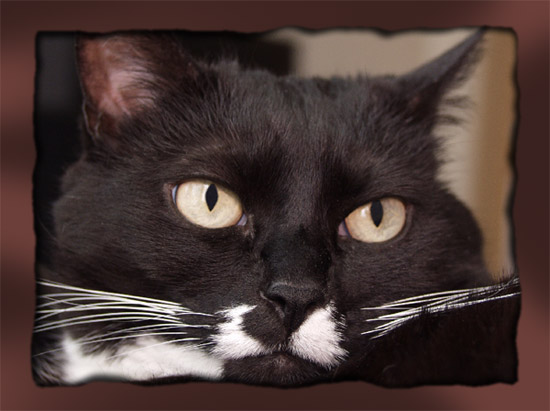 These examples only briefly touch the capabilities of PGE 6.0. But as you can see, your various photos can be transformed into something much more than just an image on your computer.