Origin Of News Release: Las Vegas, NV (PMA 2008)
Original Release Date: January 31, 2008
Announcement: Liberty Partners With Oblo Multimedia
Availability: Now

Liberty, the premier source for the development and distribution of photo gifting, lab consumables, custom lab solutions, equipment, replacement parts, and pro photography equipment, today announced it has partnered with Oblo Multimedia to provide Liberty's photo lab customers with the Oblo powered Liberty Creativity Station kiosk, an end-user system and kiosk to help consumers create--in addition to the typical print services--special storytelling lifestyle photo products including, DVDs, CDs, collage-posters, photo books, fashion photo wear, calendars, greeting cards, professional photo printing and more.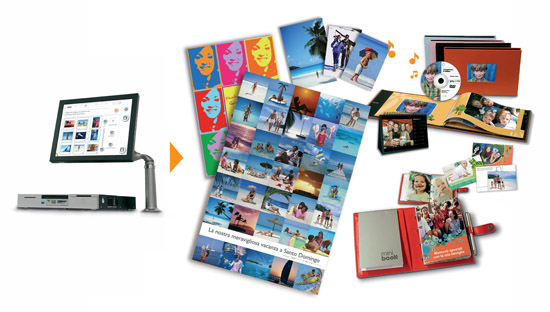 "With the availability of low cost digital cameras and flash memory, and higher resolution camera phones, there are more photo images circulating than ever before," said Julie Swink, senior vice president, sales for Liberty. "Then combine that with new demands for products that help with storytelling using these images, and the opportunities are immense to up-sell consumers into higher priced photo lifestyle products. This delivers new revenue generating business models for labs way beyond the 4 x 6 photofinishing model ever offered."
Liberty's innovative multimedia kiosk is a self service unit ideal for use on a countertop, as a workstation for customers to work at seated comfortably, or as part of a multi-kiosk configuration. Printing digital images has expanded in recent years to incorporate consumers' need to tell their stories and capture memories through multimedia means and photo lifestyle products. The kiosk supports this by accepting images and video clips from all digital camera cards as well as other digital inputs like DVD, CD, camera phones, MP3 players, and via networks. The kiosk transforms uploaded images into new fashion-forward or unique lifestyle product outputs. The kiosk offers a versatile printing interface including outputs to dye-sub printers, inkjet printers, digital minilabs, and central labs. The sleek and stylish look was developed by a member of the creative team of the Lamborghini Countach. The distinctive Oblo design sets it apart from any in the industry; it puts consumers at the controls of a high end kiosk experience.
"Liberty's success originated from its ability to continually exceed customer expectations, and as the industry continues its shift into digital from analog, we are committed to writing the next chapter of digital photography - listening to the heartbeat of consumers needs," said Garry Green, president of Liberty. "Our logistics and sourcing platform and our two decades of in-house expertise have allowed us to discover the best-in-class products for delivering the new trends in lifestyle photo products, and the Oblo technology definitely matches the level of quality and performance our customers have come to expect."
Liberty continues to focus on delivering the products, equipment and solutions to meet the growing demand by consumers for lifestyle photo products.
"The consumer awareness of personalized photo products is rapidly increasing as major retail chains promote this as an added value service," said Don Franz, president Photofinishing News Inc. "In the current era of digital photography consumers are printing differently, not less, and they require new products and ways of preserving and sharing their images. We estimated personalized photo products was a $1.2 billion industry in 2007 alone. Liberty is again at the forefront, offering retailers solutions like the Liberty Creativity Station - Powered by Oblo Multimedia - delivering the interface for consumers to create a variety of lifestyle photo products."
The Liberty kiosk's rich feature set allows consumers to create beautiful, professional quality, lifestyle photo products. Due to unique customized and themed templates and auto-composition software, there are a multitude of products and layouts the Liberty Creativity Station can create. These include: digital prints of any size with automatic image correction; easy-to-create single and multi-page calendars; automatic creation of photo books with many different layouts to choose from; CD archives that combine images and video clips integrated with music; Youontv(TM), images and video clips with music in a Hollywood-style DVD slide show designed for easy TV viewing (Oblo's US patent); easily downloadable video clips for ripping onto DVDs or CDs (the best frames can be transformed into prints); and fashion photo wear, printing images on fashion-forward apparel.
The Liberty Creativity Station is also designed to offer labs the versatility to "up-sell" consumers into new photo products. Its workflow software automatically proposes new product options to the customer at that kiosk--with the preview of the consumer's images already inserted into the graphics.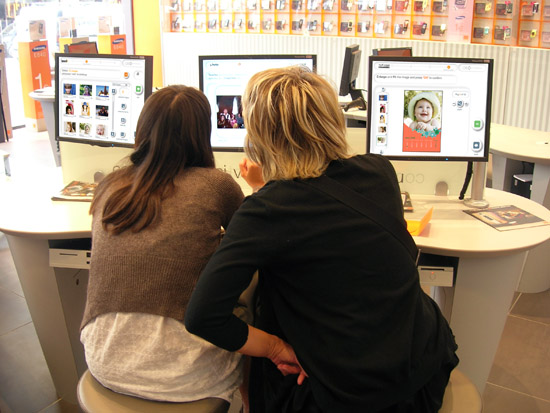 "Oblo Multimedia is on the cutting edge of easy-to-use, full featured photo kiosk and software solutions," said Massimo Zancanaro, CEO of Oblo Multimedia. "Liberty's complimentary leadership in the photo imaging industry and ahead of the curve proactive strategies made them a natural partner for distribution of the Oblo kiosks for the US market."
About Liberty
Founded in 1984, Liberty (an ISO 9001:2000 certified company) is the market leader in the development and distribution of equipment, replacement parts, consumables, and custom lab solutions for the photographic imaging industry. The company services a broad range of labs including professional, commercial, wholesale, online fulfillment, specialty photo retail, regional and national drug, grocery, and mass retailers and professional photographers. Servicing more than 16,000 global end-user locations and photographers with an advanced logistics and sourcing platform, Liberty supplies more than 9,000 products including; minilab replacement parts and consumables, wide format printers, ink and media, custom printed CDs / DVDs / flash memory, kiosks, software, lifestyle photo products (photo gifting supplies), and more.
For more information go to http://www.libertyphotoproducts.com or call (949) 361-1100.
About Oblo Multimedia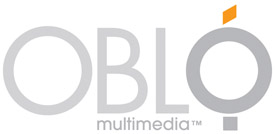 Oblo Multimedia srl - based in Spilimbergo, Italy - since its foundation in 2001, is a European leading imaging company that specializes in multimedia digital photo kiosks and software systems. More than 3.000 photo retailers toady benefit from the complete, reliable, easy-to-use kiosk and software platform developed by Oblo during the years.
Oblo's mission is to always provide leading edge products and software designed for retailers, supported by ongoing research and development of concepts that combine technology, creativity, and Italian design. For additional information about Oblo Multimedia visit us online at http://www.oblo.biz.