Origin Of News Release: San Francisco, CA
Original Release Date: July 17, 2007
Announcement: FogScreen One
MSRP: Not specified
Availability: Now


Multiple Projection Screens Can Seamlessly Interconnect to Create Desired Effect

FogScreen, Inc., creators of the world's first "walk-through" projection screen, today announced the release of the FogScreen One projection screen. The simple yet stunning device now allows a deeper breadth of creativity wherever there is a desire to attract a crowd and visually capture interest.

The one-meter-wide (3' 3") screen is seamlessly linkable with additional FogScreen One projection units. The result is a screen of "dry fog" that is customizable to any size for any venue - with no gaps between the adjoining screens. There is no limit to how many One units can be linked together. The larger setups are ideal for live stage events and where larger effects are desired. The smaller setup is ideal for more intimate settings. The control units provide the ability to synchronize and control images across any set of screens, enabling designers to create any effects imaginable.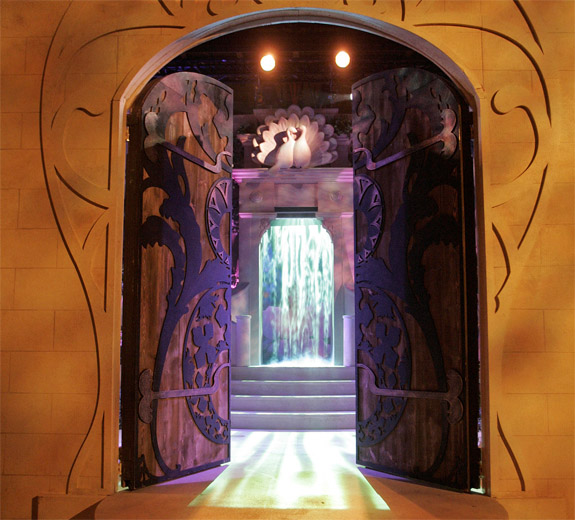 "The FogScreen One projection unit has upped the ante for projection screens everywhere," said Jorden Woods, President of U.S. Operations at FogScreen. "With the ability to interlink and control multiple screens in any configuration, dazzling an audience is even easier. Video, vibrant images and interactive laser effects can now captivate people on a walk-through projection screen of any width."
The FogScreen One projection screen can greatly increase rental revenues for audio and visual rental companies and experience an unbeatable 300% ROI for just one rental. Not only are the units flexible - they can be kept separate or linked together according to needs - it is a new and creative way to provide clients with stunning visual capabilities.
The FogScreen One projection screen follows the success of the original two-meter-wide (6' 6") FogScreen Inia projection screen. Both utilize the patented technology to create the world's first walk-through projection screen made of microscopic fog droplets, enabling vibrant colors and images to literally float in the air. To see the FogScreen in action, go to www.fogscreen.com/en/sales/FogScreen_Videos.html.
FogScreen One projection screen features:
25" (H), 29" (D), 43" (W)
Weighs approximately 132 lbs
Under 1000 watts of power consumption
1 to 2.5 gallons of water consumption per hour (depending on fog output)
Operates at normal room temperature (45 and 100 degrees Fahrenheit)
Controlled manually via the control unit or DMX-512 protocol
For more company information, please visit http://www.fogscreen.com.

About FogScreen, Inc.

FogScreen Inc. provides an innovative and award-winning projection screen technology that creates magical experiences and stunning visual effects that "wow" and captivate audiences. Its patented technology creates the world's first "walk-through" projection screen. With the use of ordinary tap water and digital technology, FogScreen projection screen enables projected images to literally float in the air, creating a brand new medium to captivate and fascinate audiences. The highly innovative yet simple-to-use product has been utilized to enhance product launches, trade shows, live entertainment, nightclubs, museums, theme parks and even private parties. FogScreen has won numerous awards and select customers include: Disney, Nokia, 20th Century Fox, Harrah's, Victoria's Secret, P&G, Motorola, Sony, Siemens, Microsoft and many others. For more information, visit http://www.fogscreen.com.