Origin Of News Release: CES Las Vegas, NV
Original Release Date: January 9, 2007
Announcement: XPS 710 H2C, 2707WFP 27" LCD Monitor, E228WFP 22" LCD Monitor
MSRP: $5,499+, $1,399, $329
Availability: Now

The imagination of customers and millions of interactions with them every day are at the heart of groundbreaking new Dell (NASDAQ:DELL) products and services introduced today.

"It used to be that people had to keep up with technology, but now it is about technology keeping up with their imagination," said Michael Dell, Chairman of Dell Inc. "Our customers are becoming their own publishers, they choose how they want to be entertained and informed and it is their direct feedback that will drive Dell's innovation."

Mr. Dell unveiled a new high-end gaming desktop, two flat-panel monitors, a product bundle designed to "gear up" any home and a new service available later this year.

"Innovation not only includes the development of new products, but also new services and how technology is integrated into our lives," Mr. Dell said during a keynote at the Consumer Electronics Show.

The Fiber Future

Mr. Dell described how the next "killer app" will be what a customer does with technology instead of a piece of new technology. Two enablers, he said, are an increase in penetration of fiber-speed networks to the home and technology hardware and software that work more seamlessly together.

Fiber penetration is in its infancy, but there are pockets of great progress, he said. Consumers currently have the ability to move 100 megabits of information per second in some countries, including Denmark, Japan and France. And Singapore has a stated goal of offering consumers 1 gigabit per second by 2015.

"The Internet has more digital content available than ever before - video, music, online gaming. DSL and cable broadband are on the rise, but a great digital experience requires something far faster: fiber," Mr. Dell said. "I applaud the telecommunications companies that are driving fiber to the home, and I encourage the entire telecom industry to step up and make such fiber available much more broadly."

New Products

At the heart of the new products introduced today is the XPS 710 H2C for PC enthusiasts and high-end gamers. The system, a first, incorporates a two-stage cooling process. First, a liquid-to-air heat exchanger works like a car's radiator and fan system to remove heat from the processor. Then, ceramic-based thermoelectric cooling modules like those used in space shuttles remove additional heat. Sensors help prevent the formation of frost or condensation by helping to keep the processor slightly above ambient room temperature.

The XPS 710 H2C starts at $5,499 and is available worldwide.

The company also unveiled two new flat-panel monitors. Favored by gamers, photographers and digital-media experts, the company's first 27-inch widescreen monitor has a 30-percent broader color spectrum than traditional monitors. The second, a 22-inch widescreen model, is rich in features and ideal for watching videos and playing games.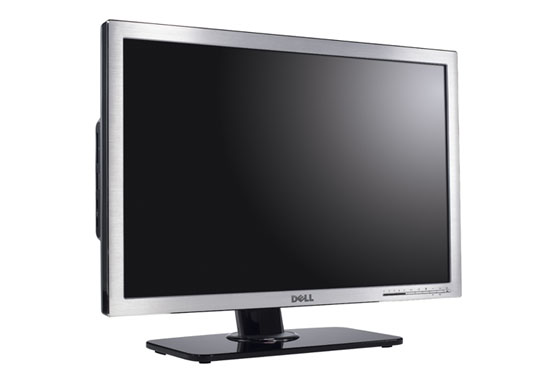 Dell 2707WFP 27-Inch LCD Monitor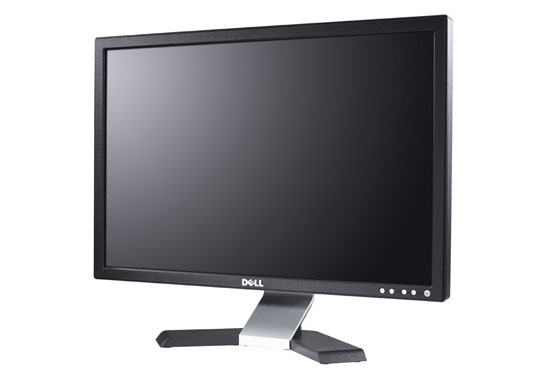 Dell E228WFP 22-Inch LCD Monitor

Both are available immediately worldwide, and priced at $1,399 and $329, respectively.

Mr. Dell also introduced a Home Media Suite, a product bundle that will gear up any room of a home. It includes a new digital television tuner that when combined with other products delivers a full, seamless digital-entertainment experience, including receiving and recording premium high-definition digital cable and streaming it wirelessly to other parts of the home.

The bundle includes an XPS 410 desktop, Windows Vista(1) when available, digital TV tuner, 27-inch flat panel monitor, speakers, a full suite of entertainment software, Dell All in One 966 printer, and an 802.11 draft N band router and powerline AV bridge. It will be delivered with all cables and adapters required for a typical home installation. Dell also will offer optional in-home service to set up the equipment.

The bundle will be available in the United States after the introduction of Microsoft's Vista operating system later this month.

Future Services

Mr. Dell described a new service that will be available later this year in the United States - an online data-migration and backup capability. It will enable customers to securely transfer documents, programs, drivers, settings, and other data via a broadband connection to a secure data-storage portal.

Customers will then be able to have it preinstalled by Dell during the manufacturing process, alleviating the need to do it themselves after delivery.

"Consumers have repeatedly told us they'd like this type of assistance and we're answering the call," he added. "Dell is uniquely positioned to offer these personalized services because of our direct model - nobody else can do this the way we can."

Imaginative Customers

Joining Mr. Dell onstage was Naomi Halas, a scientist from Houston's Rice University, who developed the first completely non-toxic treatment for cancer.

Dr. Halas discovered that small particles, or "nanoshells," naturally accumulated in tumors when injected in the veins of cancerous mice. Using a laser, the small particles could be heated to a point where the tumors would be destroyed without damaging the surrounding cells.

Dr. Halas and her team use Dell technology for design and simulation of the particles, to monitor and record experiments and synthesize data.

Mr. Dell also described a family's home in Austin, Texas, that Dell geared up with six personalized notebooks and one desktop computer, software, wireless routers and other technology. ABC's Extreme Makeover: Home Edition chose the house to completely renovate after the family was near foreclosure. The show will air in February.

"What's really exciting for me and the entire Dell team is what customers are doing with our technology," Mr. Dell said. "We are highly motivated to keep up with their ideas."

More information on all products, services, environmental initiatives and other unique stories about Dell's presence at CES can be found at http://www.dell.com/CES2007news.

About Dell

Dell Inc. (NASDAQ:DELL) listens to customers and delivers innovative technology and services they trust and value. Uniquely enabled by its direct business model, Dell sells more systems globally than any other computer company, placing it No. 25 on the Fortune 500. For more information, visit http://www.dell.com. To get Dell news direct, visit http://www.dell.com/RSS.

Pricing, specifications, availability and terms of offers may change without notice. Taxes, fees and shipping and handling charges are extra, and vary. Dell cannot be responsible for pricing or other errors, and reserves the right to cancel orders arising from such errors.

(1)Based on currently available information from Microsoft. Requirements subject to change. Windows Vista has not been tested on all user configurations, and may not be compatible with some hardware devices and other software. Dell systems must be configured with a minimum of 512MB system memory (RAM) for "Windows Vista Capable" designation. Systems which meet only minimum requirements for the "Windows Vista Capable" designation will not provide the full benefits of "Premium Ready," including the Aero interface. Some Dell systems may not meet the requirements for "Premium Ready," no matter the configuration. Aero and other premium benefits not available with Windows Vista Home Basic. Please visit http://www.windowsvista.com/getready for more information.

Dell is a trademark of Dell Inc.

Dell disclaims any proprietary interest in the marks and names of others.