Orlando, Florida (Feb. 26, 2006) Targus Inc., maker of the world's best-selling notebook cases and accessories, introduces the Metropolitan line of camera and camcorder cases offered in three stylish designs – Small Camera, Medium Camera, and Small Camcorder/Video – featuring a steel gray exterior with orange contrast stitching and silver twill accents.

The streamlined design, coupled with a hint of color, appeals to men and women alike. Made of water-resistant nylon, all of the designs are lined with scratch-resistant fabric and extra padding to protect the camera equipment and accessories.

"The Metropolitan line contains the style and durability for which Targus is known," said Michael Greco, director, U.S. product marketing for Targus. "2005 was a year of tremendous growth in the digital camera industry, with 26 million digital cameras shipped and sales up by 80% from the previous year. Targus is well poised to capitalize on this growth with original camera case lines like the Metropolitan."

Metropolitan Small Camera Case (Model #TPT022US)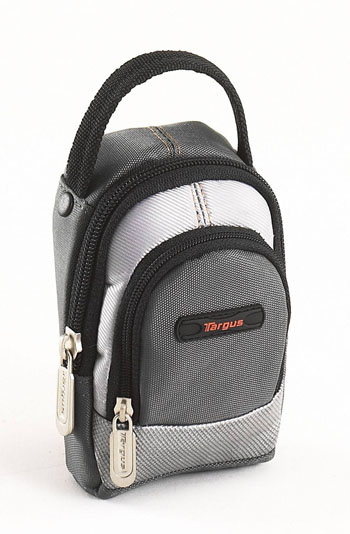 Featuring a convenient carrying handle and a strap on back that snaps to a belt, purse or backpack, the Small Camera Case fits most micro and small cameras. A slotted pocket on the side of the case provides storage for accessories such as batteries or flash memory, and the top zippered closure provides added safety for the camera. Measuring 3.375" x 2.25" x 5" and weighing just 2.4 oz., MSRP is $11.99.

Metropolitan Medium Camera Case (Model #TPT023US)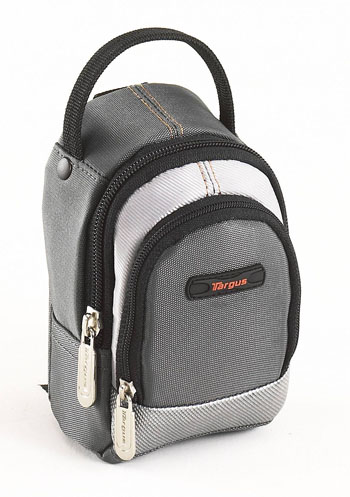 Designed to fit most medium to large cameras, the Medium Camera Case features a convenient carrying handle and a strap on back that snaps to a belt, purse or backpack. Storage options include additional interior pockets for storing batteries, flash memory and other photography accessories, as well as personal items. The exterior features a zippered front and a web pocket on the back. Measuring 3.5" x 3" x 5.5" and weighing 3.2 oz., MSRP is $12.99.

Metropolitan Small Camcorder/Video Case (Model #TVT004US)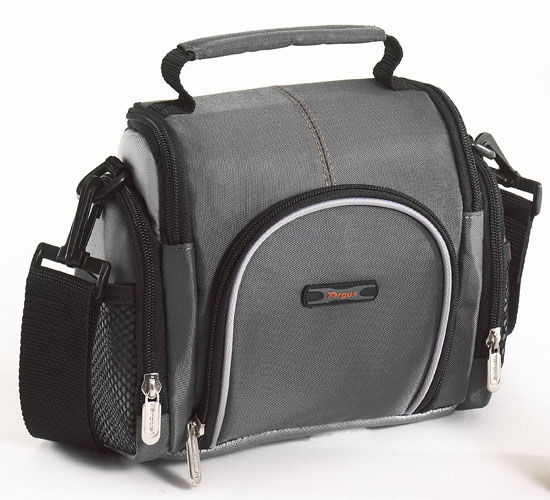 Offering a stylish design, the Small Camcorder/Video Case fits most small to medium video cameras. It's compact and lightweight for convenient travel and features several interior pockets for storing accessories such as flash memory, batteries, mini DVDs and personal items such as ID and credit cards. Several exterior pockets provide additional storage options, including a wet pocket on the side, a zip/slash pocket on the back panel, and a zip pocket on the front. It comes with an adjustable padded shoulder strap for added comfort. Measuring 8.25" x 6" x 6.75" and weighing 1.3 lbs., MSRP is $29.99.

All Metropolitan cases come with a limited lifetime warranty and will be available in April.

About Targus

Targus invented the notebook case and continues to advance the mobile accessories category with innovative and relevant solutions for today's mobile lifestyle. Targus products enhance productivity, connectivity, and security, liberating users to work in any and all environments with the utmost convenience and comfort. Founded in 1983, Targus headquarters are located in Anaheim, Calif., with offices worldwide and distribution agreements in more than 145 countries. More information is available at http://www.targus.com.