myPhotopipe.com
Company Profile
President: Pete Casabonne
CEO: Douglas Keeney
Headquarters: Atlanta, GA, USA
Stock Ticker Symbol: MPPC
Target Market: Digital Photographers (mostly professional, but for serious photographers as well)
Quick facts: Currently offering over 1,000 combinations of print sizes and surfaces. 5 Professional substrates offered: Fuji Crystal Archive matte, glossy and Pearl plus Fine Art and canvas. 3 finishing options: Gatorboard mounting, gallery wrapped on pure southern pine, or professional framing done by MyPhotoPipe themselves. Emulsions are calibrated whenever a magazine is changed for consistent prints. All mounts, frames, and gallery wraps are done by hand, with no overseas manufacturing.
Official Website: www.myhotopipe.com
Prices: Varies per requirement


DigitalDingus came across a company which might perk the interest of digital photographers and especially, the professionals who shoot for a living and are currently looking for a place to not only enhance their talents in print, but exploit them to their fullest potential as well.

myPhotopipe.com has gradually been gaining momentum over the years, and is becoming one of the best secrets within the DP community. MyPhotoPipe specializes in creating exceptional prints. They are not your local Wal-Mart lab. The demand for higher quality prints has risen over the years, mostly because digital photography has risen over the years and the demands placed on photographers, is increasing. Consumers want more, are willing to pay more, but the digital photographer needs a resource they can go to for providing prints which meet the demands. Another asset to having myPhotopipe.com added to your network of online printing needs (or your only source for printing needs) is the vast amount of resources the company has attained over the years of being in business.

In The News
Department of Homeland Security Extends Contract
Of interesting news, just last week (March 25, 2008), DHS (Department of Homeland Security) announced it was going to extend its contract with myPhotopipe.com. This is an exclusive contract with DHS, as myPhotopipe.com is the ONLY provider of photographic prints to DHS.
FolioPrints Added To myPhotopipe.com's Offering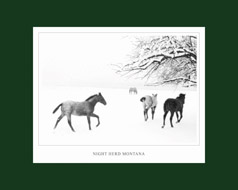 On February 25, 2008, myPhotopipe.com announced it was going to offer FolioPrints. These are silver halide prints produced on Fuji Crystal Archive paper (or Fine Art PhotoRag). Using templates, a variety of options exist at the touch of a mouse click. Add text, change border colors, add faux borders, and more.
Adding borders to a print is not easy. Even in the digital domain, the process for creating a print with rich borders is troublesome at best, and is most often left up to the photographer to create the border. This can sometimes lead to the final print looking inferior. Since myPhotopipe.com has added FolioPrints to their line-up of services, what's left for the photographer to do is simply decide if a border is to be used, what color, and text.
My Thoughts
myPhotopipe.com is one of those few businesses which has a primary goal of delivering high quality services to those who demand it. For those who are looking for a print lab which can make your prints and portfolios shine with an edge over your competitor, I highly recommend you try them out.