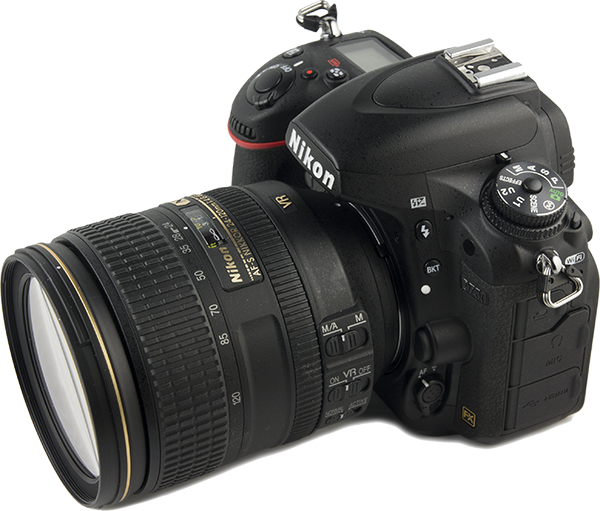 Nikon Announces Expanded Advisory For D750 Shutter
Nikon has officially released an expanded Service Advisory for the Nikon D750. This updated advisory now includes D750 DSLRs which were manufactured December 2014 through June 2015. This new advisory will probably affect a lot more D750 users, and for the record, I checked my serial number and I am also now qualified to send my camera in for a shutter replacement.
From Nikon's Service Advisory Page:
To users of the Nikon D750 digital SLR camera (issue regarding shading in images)

Thank you for choosing Nikon for your photographic needs.

In July of 2015, we announced that the shutter in some Nikon D750 digital SLR cameras manufactured in October and November of 2014 may not function normally, sometimes resulting in shading of a portion of images. Since that time, we have learned that the same issue may also affect D750 cameras manufactured from December, 2014 through June, 2015.

For those who have already purchased a D750 and would like to have their camera serviced for this issue, Nikon service centers will service cameras as indicated below. We sincerely apologize for any inconvenience this issue may have caused.

Identifying affected D750 cameras

To check whether or not your D750 camera is one of those that may be affected by this issue, click the Check Your Serial Number button below and enter your D750's serial number as instructed. If your D750 camera is one of those that may be affected, instructions for obtaining service will be displayed. If your D750 camera is not one of those to which this issue may apply, rest assured that service to your D750 camera as to this issue is not necessary, and you may continue using your D750 camera without concern for this issue.




The D750 camera's serial number is the 7-digit number indicated by the red frame in the image above.

Resolution

If your D750 camera is affected, as confirmed with the serial number check above, you will be provided with the necessary information to obtain service to correct this issue free of charge. Once your D750 camera is received by Nikon, your D750 camera's shutter will be examined and replaced, and your D750 camera returned to you free of charge, even if your D750 camera warranty has expired.

We sincerely apologize for any inconvenience this matter may have caused you.

Nikon will continue to take all possible measures to further improve product quality. Therefore, we hope that you will continue to choose Nikon for your photographic needs.
Comments
I've been using the D750 for a while now (since May 2015), and I haven't noticed any major issues, so I personally will not be immediately flagging a UPS truck to have the D750 serviced. However, for those who have indeed noticed issues, and were not in the first D750 advisory group, now is the time to get your camera serviced.
Be Sure To Only Send Your D750
Since this does happen on a regular basis, please DO NOT send any other accessories, original boxes, or even a lens to Nikon Service. All Nikon wants is the camera itself, so find that D750 LF-4 Cap and attach it back on your D750, put the camera in a plasic bag — my recommendation is get those heavy duty freezer bags which are very inexpensive but are tough and protect your camera from a lot of handling just before the tech opens it up for repair.