Part 2: The Lookover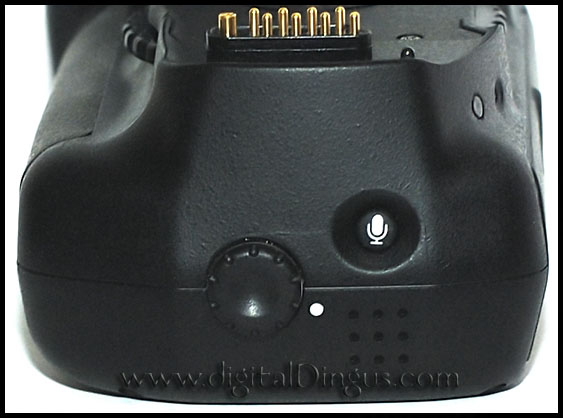 10-Pin jack and the Voice/Memo Record/Playback Button, along with the speaker just below

One big reason to get the Nikon MB-D100, is the 10-pin accessory jack. Too bad the jack was not already on the D100, but then, it would be too convenient now wouldn't it. In any case, this is a welcomed accessory. Just to the right of the 10-pin jack, is the record/playback button for any audio inclination. The playback volume has a 5-level control, and at #5, the sound is quite audible. The sound quality is also very good. The built-in speaker is located just below the record/playback button.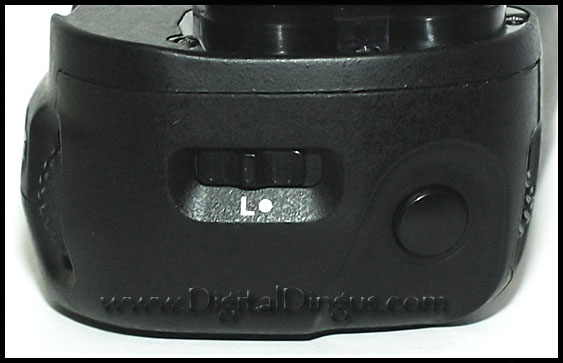 Main Command Dial, Control Lock switch, Shutter-release button, and Sub-Command Dial

Now this is where things get a little interesting. The Main Command dial is on one side of the grip, and the Sub-Command dial is on the other. I would have preferred a different setup. The Control Lock switch "locks" the Main- and Sub-Command dials, as well as the shutter-release button, and the AE-L/AF-L button, when you do not want the Grip's controls to be active.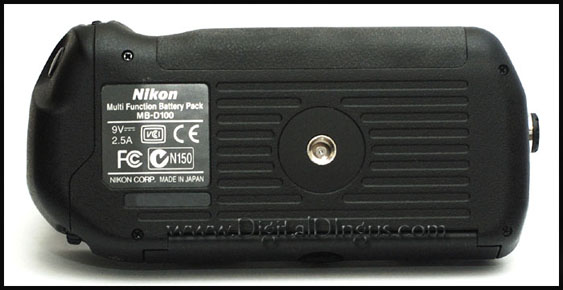 Shown above is the underside of the MB-D100.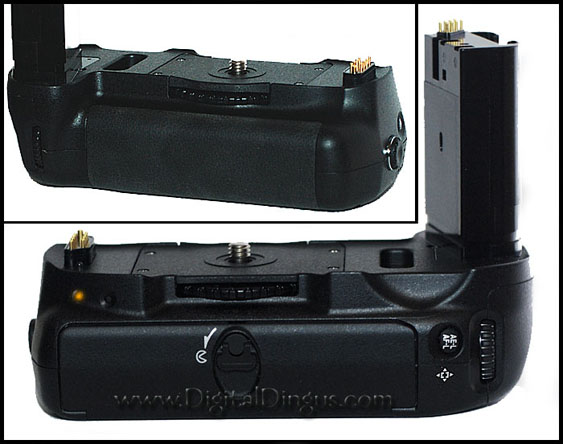 Shown above, you can see the Record/Playback indicator LED lamp (amber in color), the microphone just to the right of it, AE-L/AF-L button and Main-Command dial, and in the top-left corner, you can see the front of the MB-D100 with Sub-Command dial.

As you can see, the MB-D100 is a sophisticated battery grip, and not your ordinary attachment that only holds a battery. At $250, I certainly recommend this. Whether or not you get this over a lens, is your choice, but if you are in the market for a D100, be sure to put aside a few bills for the MB-D100. Illustrated above is the color of amber. This color will be displayed when recording a sound. When you press the mic button again to play it back, the LED will be green in color.