Targus has become a dominant force in the accessory world, selling its products to over 145 countries, and offering OEM manufacturing. Having a vast amount of manufacturing resources, Targus has become a prominent portable accessory component for digital devices. The latest expansion of Targus has been creating accessory cases for women. A search on most digial equipment website stores will come up empty if you're looking for designs exclusively made for women.

One of the reasons why DigitalDingus has gained interest in Targus, is because they realize women are purchasing the same digital equipment as men: Cameras, notebooks, PDAs, and MP3 players, just to name a few. Women are gradually becoming a respectable segment of digital consumers who want the same benefits as the stereotypical electronics buyer. Since digital devices have become much more portable, more intuitive to use, and offering features which are essential and convenient to daily lifestyles, women have shown a definite interest in products normally considered exclusive to men.

Let's take a look at the Targus Deluxe Camera / Video Case (DKSV01).

The Back Of The DKSV01 Deluxe Camera And Video Case

The back of the case reflects the design of the entire case in general.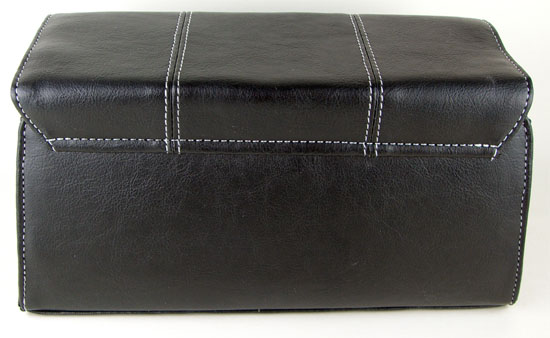 Inside The DKSV01 Deluxe Camera And Video Case
The design of the DKSV01 is simple, but highly functional. Inside the case you can see the special divider Targus includes so you can separate particular items. Targus mentions you can include a camera and a video camera, however, the case need not be for only electronics. One side could be for the camera, and the other could be for other essentials.
Strong And Firm Magnetic Clasps
Targus uses magnets to keep the case secure and closed.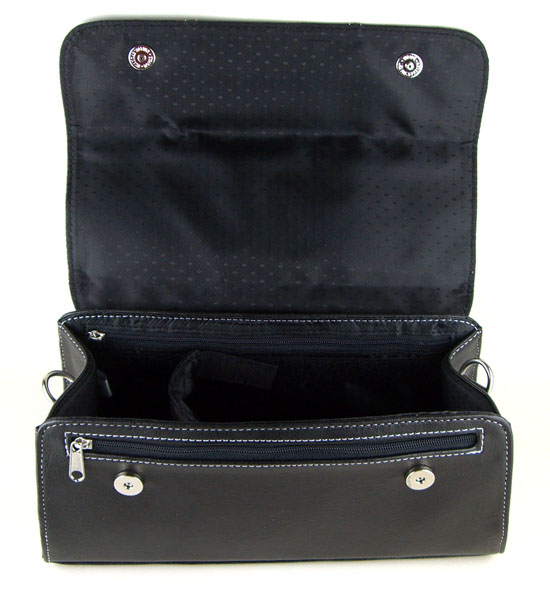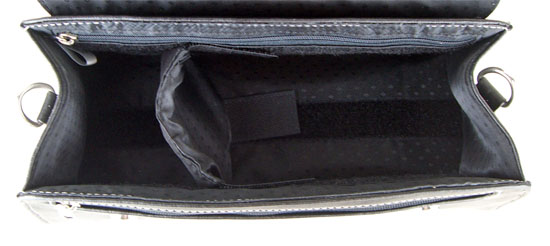 The Sides Of The DKSV01 Deluxe Camera And Video Case
The sides of the case are functionally basic and show the rings where the strap attaches.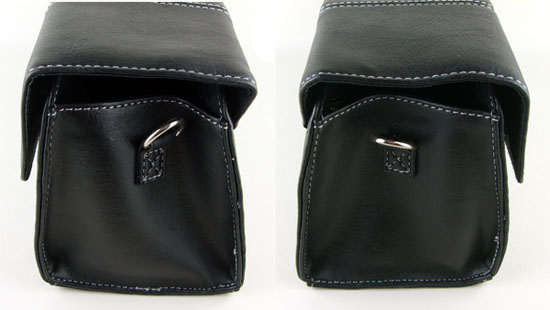 Targus Deluxe Camera / Video Case Specifications
Color Availability: Black
Exterior Material: Koskin
Interior: 9.25" x 3.75" x 4.25"
Exterior: 9.50" x 4.00" x 4.50"
Weight: 6.22 oz
Limited Lifetime Warranty
MSRP: $19.99
Conclusion
Pros
Stylish design
Affordable
Velcro Separators (3) for holding two or more digital devices, keeping them firmly separate
Compact and portable
Good quality
Cons The Targus Deluxe Camera And Video Case is a very affordable solution for women who want a stylish accessory for their digital camera, video camera, and other devices. For an MSRP of $19.99 you have an inexpensive solution to keeping all your digital essentials in once place.

HIGHLY RECOMMENDED

If you're a woman looking for something with a little more accent, I suggest Targus. If you're a man who is looking for that special something for your special someone, I also suggest Targus. Since Targus has made it their business of making cases for such a wide variety of products, their name will certainly be around for quite sometime. Offering a lifetime warranty is also indicative of their mission.

For those who are looking to spend a little more on cases, Targus offers a wide spectrum of choices. You can spend as little as $20, or ten times that amount. It all depends on your particular needs.