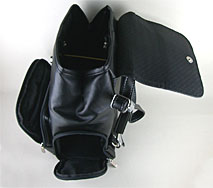 The following is another review of the Madison line of cases offered by Targus. The reason why another review is online is due to the rather impressive amount of emails I've been receiving from those who are looking for reasonably-priced accessory cases with a little character and style. In this review we'll be looking over the DKSBP1, which is meant to store your video camera and related essentials. This particular "backpack" is for those who need a little more room than a typical camera case due to the bulkiness of a video camera. In addition, video camera accessories such as digital tapes take up more space.

The Back Of The Madison Video Backpack (DKSBP1)

The back of the case displays the strap and the strap's four stability rings for improved weight distribution. The strap can also be taken off for whatever reason and/or modified with the four stability rings for custom travel.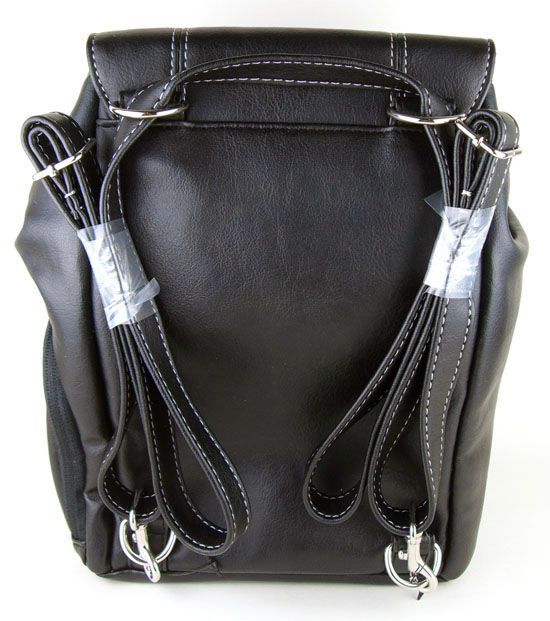 Inside The DKSBP1 Madison Video Backpack
Below you can see a zippered side slot for convenient sliding in and out of a compact digital camera or what this case is primarily designed for, a compact video camera. However, you could use the lower side-access compartment for storing the AC adapter and cables, and put the video camera in the top compartment for even quicker retrieval. With the intelligent layout of the case, Targus provides a variety of choices for you.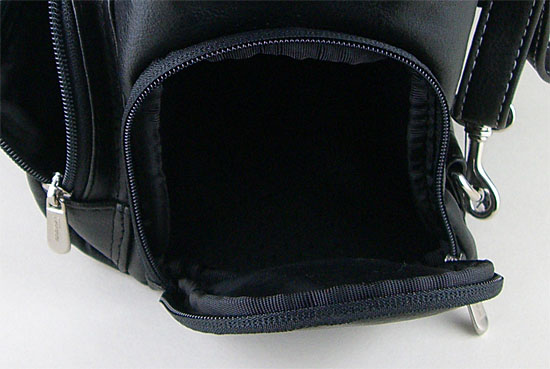 The Top Of The DKSBP1 Madison Video Backpack
The top pocket of the backpack can be used for many different uses. It can be your storage area for accessories such as memory cards, batteries, cables, and manuals, or it can be used as a safekeep for the video camera itself. If you have a mobile phone and other small items, the top of the case is also a good choice for storage.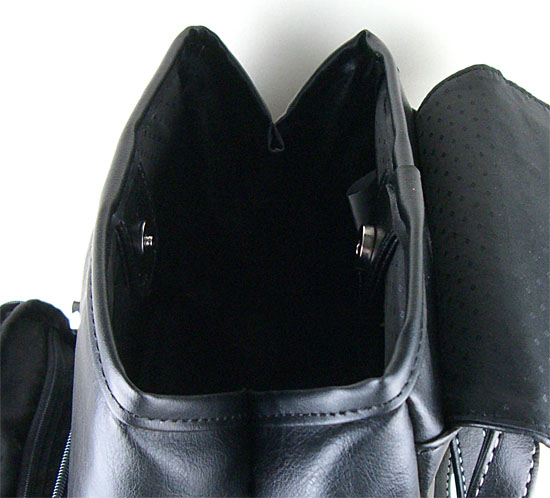 The DKSBP1 Front Pocket
The front pocket is where you can place items which are thin. Business cards, credit cards, checks and other personal items. There are also slots on the left for "mini-media" such as mini-cds and mini-dvds.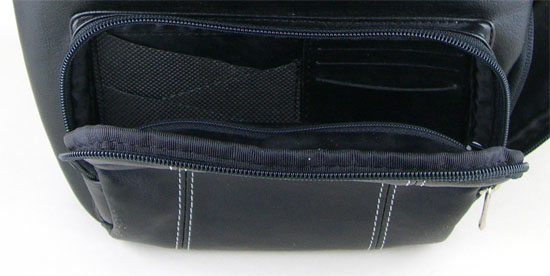 Targus Targus Madison Video Backpack Specifications
Color Availability: Black
Exterior Material: Koskin
Interior: 7.50" x 6.50" x 9.75"
Exterior: 7.75" x 7.00" x 10.00"
Weight: 1.04 lbs
Limited Lifetime Warranty
MSRP: $29.99
Conclusion
Pros
Stylish design
Affordable
Spacious pockets
Good quality
Four stability rings for travel
Larger size than the DKSV01 Compact Camera case but still portable
Cons The Targus Madison Video Backpack is a traveling solution for those who have a video camera and need something a little more spacious. If you own a digital camera the DKSBP1 will also accomodate.

HIGHLY RECOMMENDED

For around $30, this backpack delivers on just about everything. Men and women DO have something in common when it comes to transporting electronic gadgets. We like pockets, lots of them, so we can put just about anything in them--even if we really don't need to. The four "stabilizing rings" as I call them, make the backpack much more easier to handle. The inside of the case is very soft and I wouldn't have any hesitations putting sensitive materials and electronics in it. Once again, Targus has made an affordable solution for those who want to carry around a little more equipment than just a compact camera.