The TIMELINE feature allows you to view your photos chronologically, in a slideshow.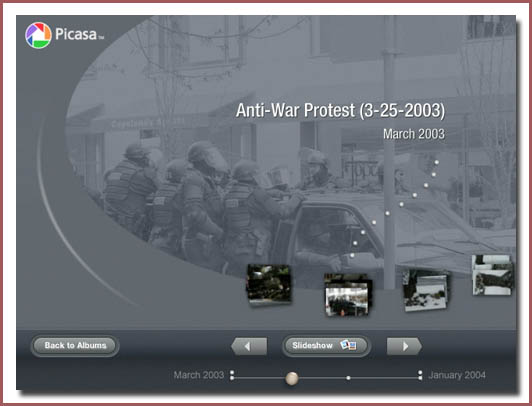 Each album folder can be selected, and you can use the slider on the bottom to move from oldest to newest Album folders.

SLIDESHOW

The SLIDESHOW feature allows you to view a particular album and its contents. The viewtime for each photo can be set from 1 second to 20 seconds.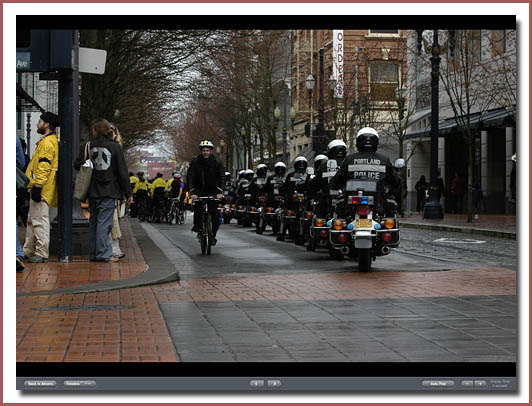 Since Picasa is a multimedia viewer, you can play your favorite music when viewing a slideshow. Just tell Picasa where to locate the MP3 files on your computer...